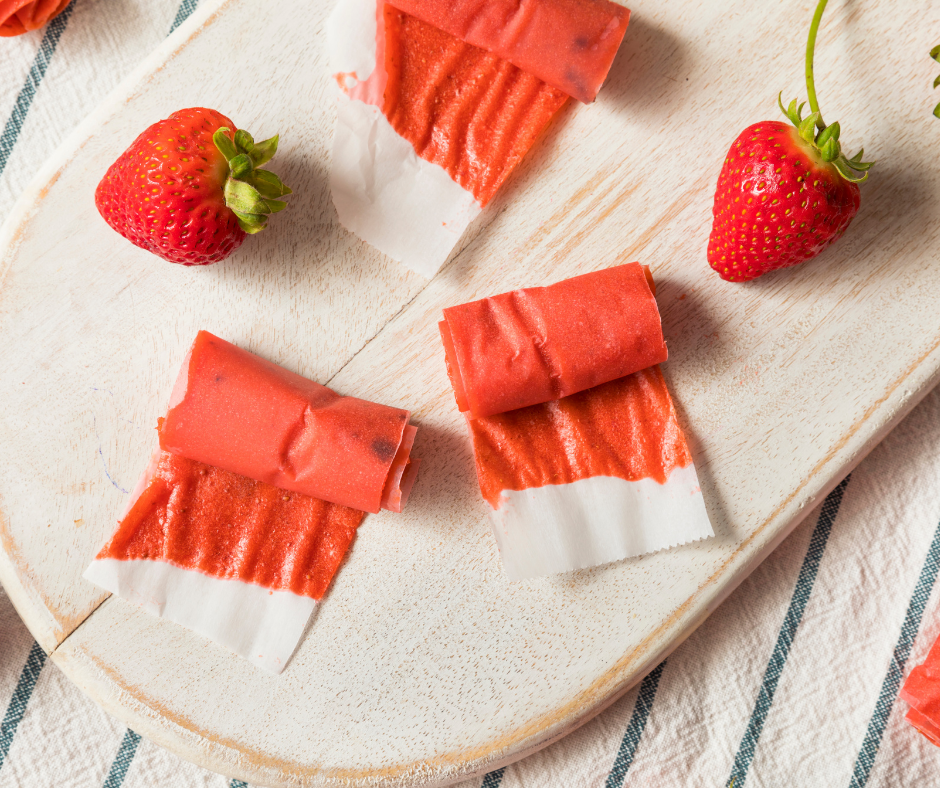 So... you just got home from the berry patch with flats and bellies full of fresh strawberries. Now what? We suggest you dig in to some strawberry recipes to fully enjoy your local berries. This recipe from Rod's Berry Farm is a great activity for the whole family!
4½ cups of Fresh, Local, Strawberries
2 Tbsp. lemon juice
½ cup sugar or honey – optional – we think they are sweet enough on their own.
Blend ingredients together in a blender until smooth. If desired strain to remove seeds.
These can either be made in an oven on baking sheets lined with silicone baking mats or in a dehydrator on fruit leather trays.
Oven: Set your oven to 170 degrees and divide the fruit leather mixture between two pans. Bake for about 6 hours or until just barely sticky.
Dehydrator: Follow your dehydrator's instructions. Pour a thin layer on to fruit leather trays. Dehydrate at 140 degrees for 6 hours or until just barely sticky.
Peel off trays / baking sheets and cut into your desired shape. Roll with parchment paper and store in an airtight container.