The Minnesota Grown Program and Minnesota Grocers Association sponsor a statewide contest to celebrate retail grocers who are promoting locally grown foods, beers, wines, and spirits.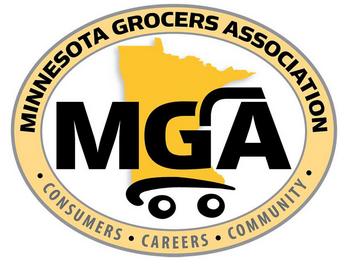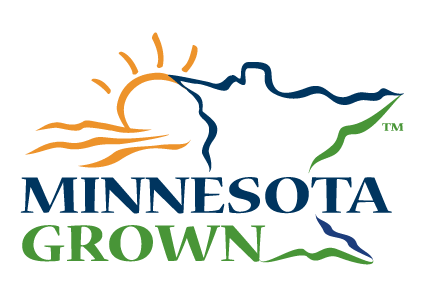 The contest period runs through 08/01/2020 – 10/31/2020. Each applicant will choose a one-week showcase during the contest period for a focused promotional effort in their store and through related marketing. Scoring will be based on 60% of total points for the one-week showcase and an additional 40% of points will be awarded for partnerships throughout the entire MN Grown contest period.
All entries must be received no later than 4:00 PM on Friday, 11/20/2020 through the online entry portal.
Entries will be judged in early 2021 with announcement planned to align with the MGA's Spring Luncheon.
The 1st place winner in each category will receive exclusive rights to a "Minnesota Grown Retailer of the Year" logo for award year, recognition, and commemorative plaque. Winners who submit for promotions during the 2020 growing season will be the "2021" contest winners.
All entrants must be members in good standing of the Minnesota Grocers Association (MGA) at time of entry and award.
Entries must represent the promotional efforts of a single store. Grocery retailers with multiple locations should consider operating a mini-contest among branches to identify a winner to submit for the Retailer of the Year contest (see Resources for a Successful Entry below).
Beer, Wine, & Spirits (Statewide, Single Winning Store) Promotions must align with the definitions within the Minnesota Grown program for beer, wine, and spirits. See definitions in Contest Details document.
Retailer of the Year (Regional, 6 Awards Given to Winning Stores) One Minnesota Grown Retailer of the Year winner will be selected in each of the 6 regions, based on county in which the entering store is located. See map below and county listings in Contest Details.
People's Choice Award Photo Display Contest (Statewide, Single Winning Store) One photo from each Retailer of the Year entry will be entered into the Minnesota Grown People's Choice Display. One winner statewide will be chosen based on 50% weighted fan voting on the Minnesota Grown Facebook page and 50% judge-awarded points for display appearance & use of the Minnesota Grown logo. Minnesota Grown staff will alert entrants when the Facebook voting will occur in early 2021.