Spring is a transition time between cold and warm weather (sometimes in the same day!) and this tart-sweet compote can find away to your table no matter the temperature. Use it to top pancakes, baked French toast, or your weekday oatmeal, add it to smoothies for brightness, or serve it over warm over ice cream or pound cake to give a seasonal punch to a simple dessert.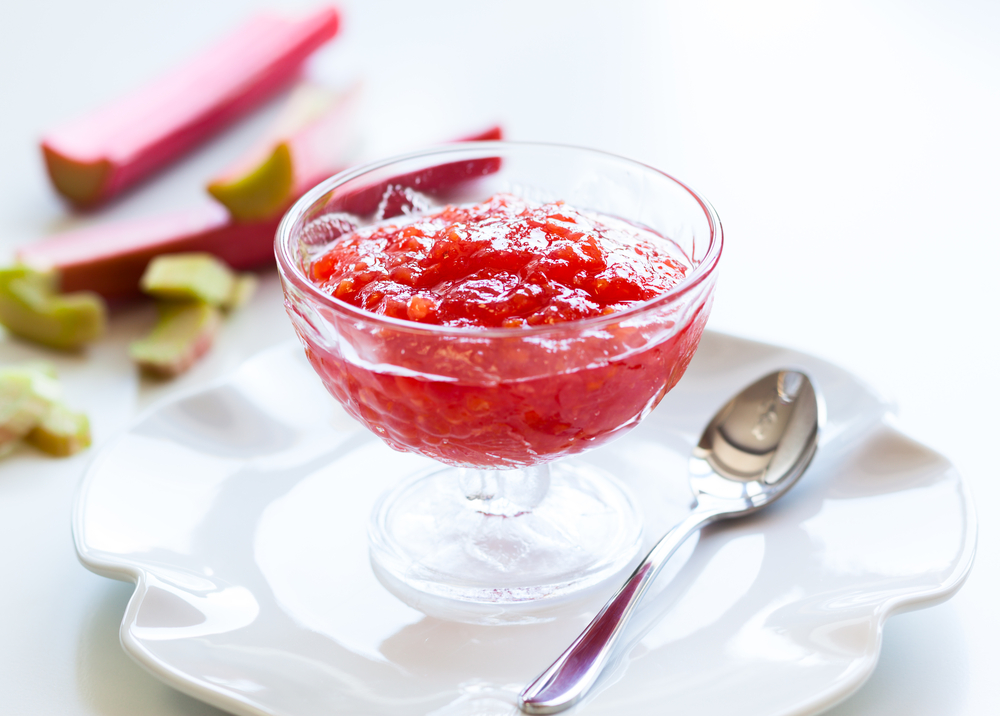 Ingredients:
1 pound rhubarb (about 5 stalks or 3 cups), sliced into 1-inch pieces
1 cup sugar
2-inch strip of orange peel, removed with a vegetable peeler
Pinch of salt
Directions:
1.       Combine rhubarb, sugar, salt, and orange peel in a medium saucepan.
2.       Cook over medium heat, stirring occasionally, until rhubarb is just starting to break apart, about 5-7 minutes.
3.       Remove rhubarb with a slotted spoon to a medium bowl, leaving syrup in the pan.
4.       Continue cooking down syrup until it has reduced slightly, about 3 minutes.
5.       Pour syrup into bowl with rhubarb and stir gently to mix.
6.       Serve warm or at room temperature. Compote will keep in the refrigerator for one week.