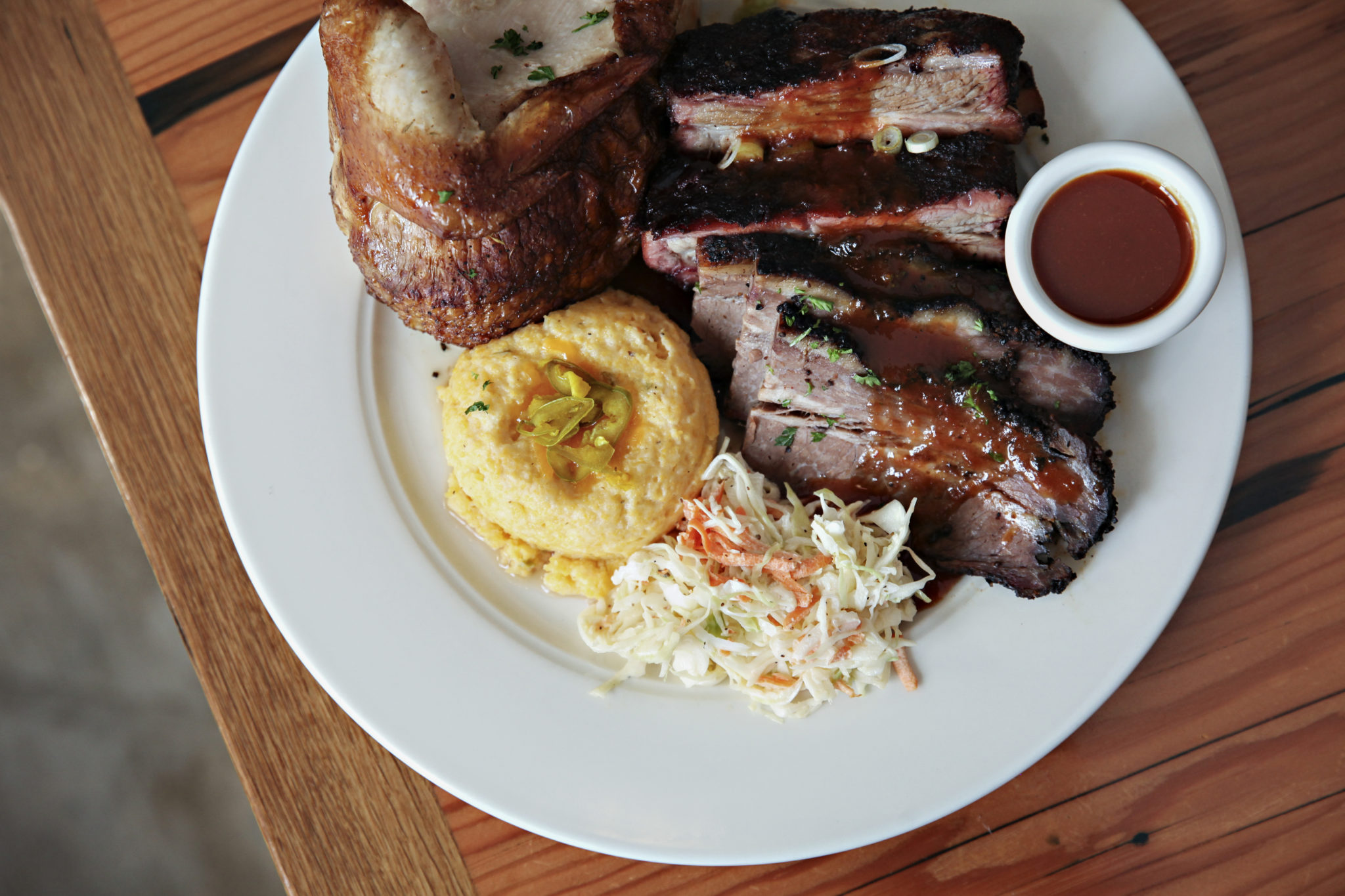 Chipotle Cilantro BBQ Sauce
OMC Smokehouse (Duluth) & Mirror Lake Beeworks (Togo)
Yield: 8 cups
4 c tomato sauce
2 c apple cider vinegar
1 c brown sugar
1 c rhubarb cranberry jelly (recipe follows)
½ c local honey
¼ c molasses
2 T fresh lemon juice
2 T Worcestershire
1 T freshly ground black pepper
1 T onion powder
1 T prepared mustard
1 t liquid smoke
½ c chipotle in adobo sauce
1 ¼ c fresh chopped cilantro
In a large stockpot, combine all ingredients except cilantro. Bring sauce to a boil, then reduce to a simmer. Simmer BBQ sauce for 45 minutes. Stir frequently.
Remove from heat and add chopped cilantro. Using a stick blender, purée cilantro and chipotle peppers in sauce until smooth.
---
Cranberry Rhubarb Jelly
Yield: 2 cups
1 c cranberries
1 c fresh rhubarb
1 c organic cane sugar
½ c organic apple juice
Place all ingredients into a large stockpot and bring to a boil, stirring frequently. Once ingredients are at a boil, reduce to a simmer for 30-45 minutes. Blend finished product with a stick blender and allow to cool.
Thank you to our primary 2019 directory sponsor Minnesota Farmers Union and Minnesota Cooks for sharing this local recipe. Find this recipe and more in the 2019 Minnesota Grown Directory. Order your free copy!