Guest Author, Michelle Bruhn
I'm proud to say Minnesota is at the forefront of eating local. This is thanks to our lucky combination of fertile soil, passionate farmers, and creative chefs -- maybe even in part from Minnesota Grown itself. But what makes this movement stick is all you mindful eaters! So, it follows that Minnesotans would be leading the way in the next and deeper movement of eating local; eating Indigenous.
Minnesota is enjoying its high season of local produce right now with many Indigenous foods taking center stage whether we're aware of it or not. The abundance of the local harvest is laid out in front of our eyes at farmers markets, roadside stands -- even grocery stores are working to carry more locally grown foods.
It's a humbling realization that most of the foods we look forward to as fall favorites are versions of Indigenous foods that have been grown and harvested here for centuries. Think corn, crab apples, pumpkins, honey, mushrooms, sunflower seeds, cranberries, wild rice -- not to mention all the herbs that accompany these foods.
But if you're like me I wasn't thinking about these foods as Indigenous until recently, thanks to local visionary Chef Sean Sherman.
Chef Sean has been a pivotal leader in re-identifying Indigenous foods as a Minnesota-based caterer, speaker, and author. He is better known as The Sioux Chef and he's been making Indigenous food waves that have whetted appetites beyond the land of 10,000 lakes. It all started with the realization that he was cooking in styles of food from all over the globe, yet there wasn't a single restaurant where he could find food Indigenous to Minnesota. This motivated him to spend the last few years educating as many communities as possible to make Indigenous foods more accessible.
As Chef Sean says, "Food should taste like the place you are." Fall is a wonderful time to take advantage of many of the locally grown Indigenous foods. You can find a farmers market or grower of Indigenous ingredients at MinnesotaGrown.com including Native-owned businesses Red Lake Nations Foods in Red Lake and Wozupi Tribal Gardens in Prior Lake. Ask your farmer directly about any new foods you are interested in buying... they know their foods better than anyone!
Chef Sean shared this MN Wild Rice + Veggie Bowl recipe – perfect for mid-September in Minnesota!
MN Wild Rice + Veggie Bowl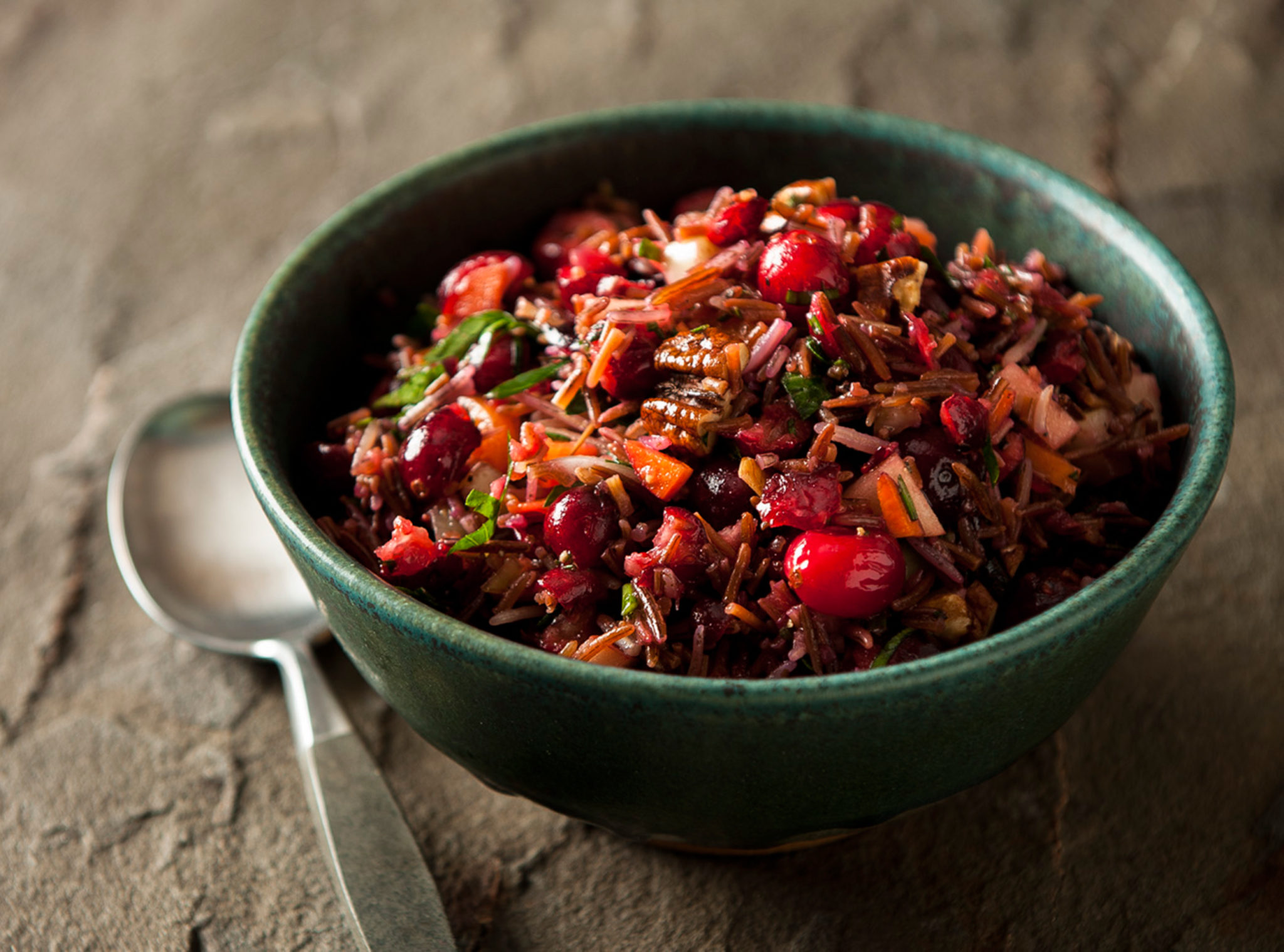 Fried Wild Rice:
2 Cups - Wild Rice
1/4 Cup - Leek, Minced
1/4 Cup - Turnip, Minced
1/4 Cup - Squash, Minced
1/4 Cup - Maple Syrup, Pure
1/2 Cup - Water
1 TBS - Smoked Salt
2 TBS - Sunflower Oil
1/4 Cup - Sunflower Seed
Toppings:
1 ea - Squash Blossom, halved lengthwise
2 ea - Crab Apples, medium sized cored and seeded and cut into medium pieces
3 TBS - Amaranth Seed, popped
1/4 Cup - Snap Peas
2 ea — Summer Squash (Patty Pan if available)
1/2 cup - Julienned Wild Greens (Dandelion, Purslane, Plantain, etc.)
1/2 Cup - Blackberries Smashed with a fork
Instructions:
Heat Oil in Skillet, the Sautés Leek, Turnip, and Squash
Toss in Wild Rice and Stir, Add Maple, Water and Salt and simmer until liquid is reduced, stir in Sunflower Seeds and remove from heat.
On a hot cast iron skillet, place Squash Blossoms, Crab Apples, Snap Peas, and Summer Squash and Caramelize
In a serving bowl, place Fried Wild Rice Mix in bottom of bowl, and artfully arrange other ingredients onto of rice (Squash Blossom, Crab Apple, Amaranth, Snap Peas, Summer Squash, Greens, Blackberry
Feel Free to substitute any ingredient or add protein of choice
Serve hot, enjoy and contemplate the history of the land you currently reside in!
Find ingredients to make this recipe and more at your local farmers markets or at a farm near you by searching the Minnesota Grown directory by product: corn, apples, pumpkins, honey, mushrooms, sunflower seeds, wild rice, and maple syrup.
Thank you to our guest author, Michelle Bruhn of Forks in the Dirt. For more ways to eat local, grow your own, combine community + food, plus find farmer interviews you can follow Michelle on Forks in the Dirt, Facebook or Instagram.
Chef Sean Sherman's James Beard Award Winning Book, The Sioux Chef's Indigenous Kitchen lays out easy to follow and 'doable' recipes that get you thinking about using local foods in new ways. The essence of his cooking is 'real food'. As the book forward states this food is, "vibrant and healthful, at once elegant and easy." I can attest to that. He's adapted ancient techniques to the modern kitchen and palette.
Most versions of Indigenous crops grown today are hybrids of seeds tended to for generations. These seeds and foods were part of local, Indigenous food ways for centuries. If you want to dive deeper into growing these foods check out the historical yet timely book Buffalo Bird Woman's Garden.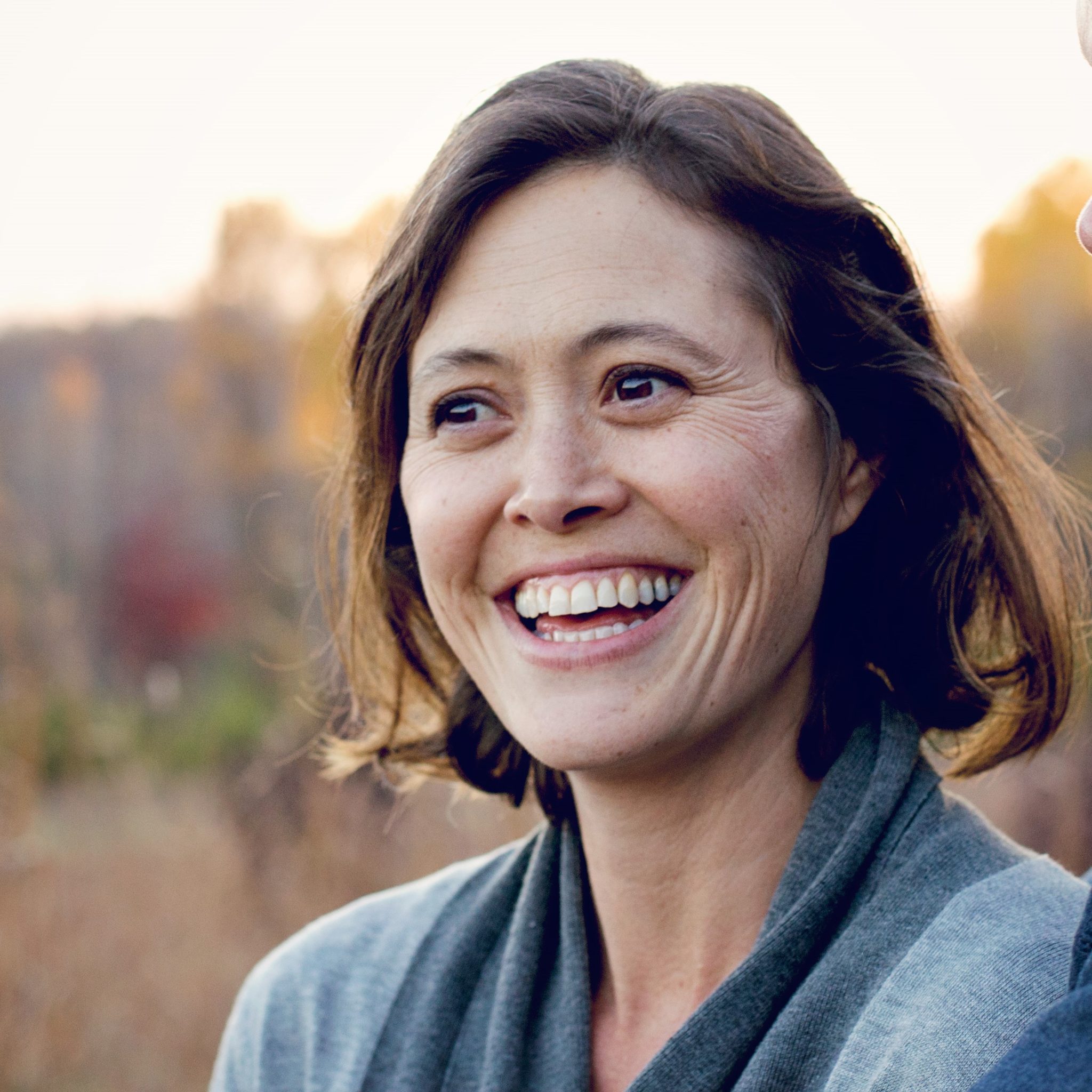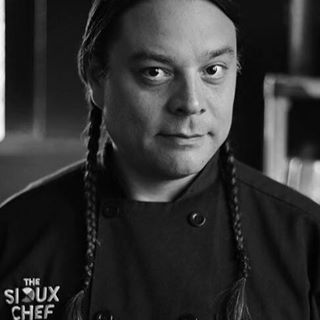 The views and opinions expressed in guest author articles are those of the author(s) and do not reflect the views or opinions of the Minnesota Grown Program or the Minnesota Department of Agriculture.