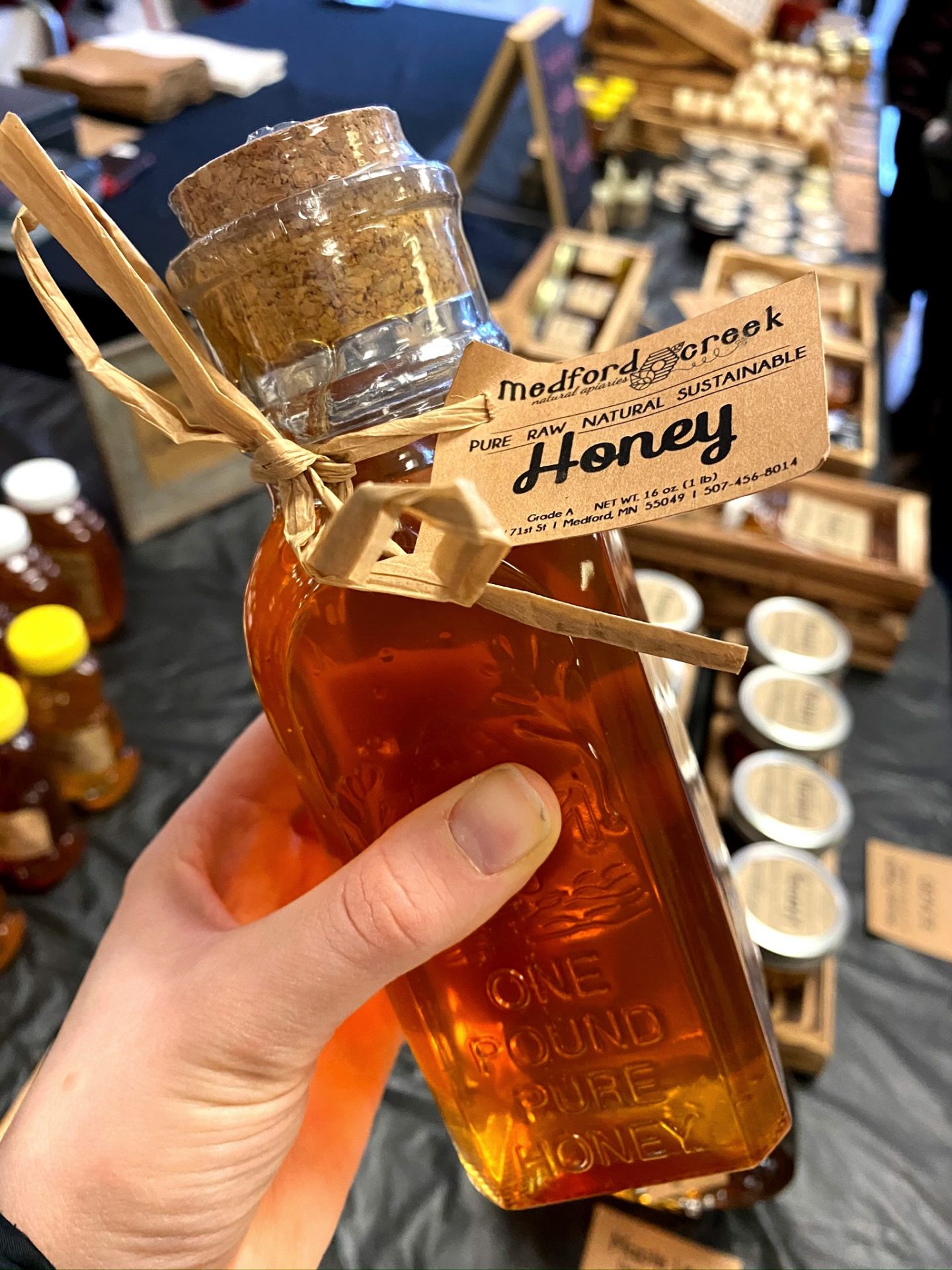 Medford Creek Natural Apiaries became a Minnesota Grown member at the start of 2021. They produce a wide range of bee products, including honey, lotion bars, lip balm, and soap. They are very proud of their products and are addicted to learning everything they can about producing them. They were more than happy to share the joys of the honey making process with us.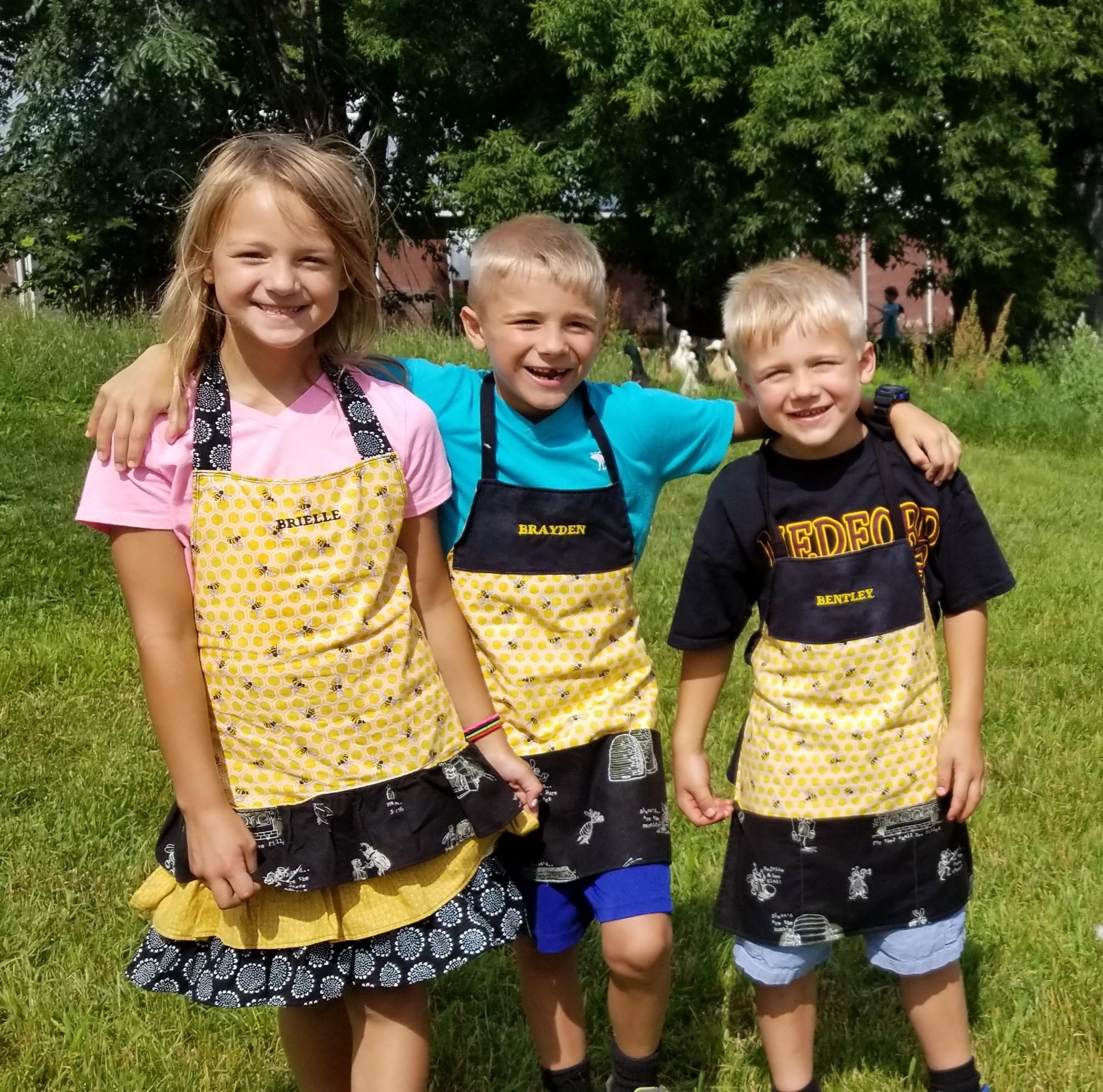 The most important part of honey production is the bees. When starting out in honey production, the first hive is small, only 7,500 bees. The queen is fed sugar water and pollen so that she'll lay more eggs. In no time, that one hive will grow to 50,000 to 60,000 bees. This high population is needed by early to mid-June when the nectar begins to flow.
As the farmers at Medford Creek Natural Apiaries keep mites and diseases under control and keep the queen healthy through the summer, the bees are working away collecting the nectar. Frames, or honey supers, are boxes lined with the recognizable honeycomb shapes where the bees deposit the nectar. The bees fan the nectar with their little wings until its determined to be dry enough. Then that honeycomb gets capped with a layer of wax. Once one honey super (there are many per hive) is filled up, it can be removed and taken to processing.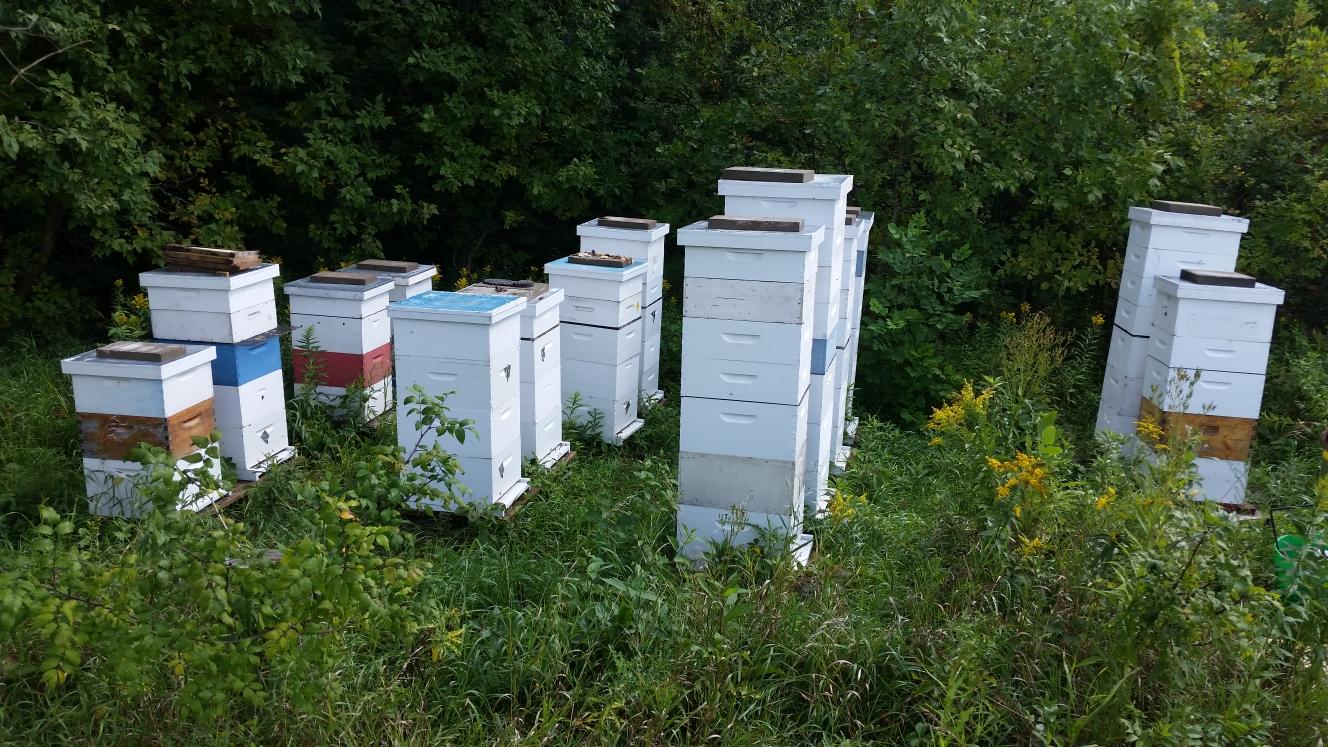 Another important job of the beekeepers at Medford Creek Natural Apiaries is to ensure their bees have enough honey to last them over the winter. Honey is the bee's food, too! It's important that the beekeeper knows just how much honey to take. They also have to make sure their bees are safe from mites and disease over the winter. That way, come spring, their bees will be alive, happy, and ready to make honey for the new season. Happy bees mean a bigger family as the hives can be split during this time. The farm team ensures their bee family can grow by providing new queens and more resources and boxes for all the new hives.
Medford Creek Natural Apiaries is passionate about what they do and love to talk to any of their customers about their honey and bees. You can find their honey at Hy-Vee this year with their new product launch. You can also find their honey at Tweihoff Nursery, Grandpa's Meats, the Cannon Valley Winter Farmers Market, and many summer farmers markets.