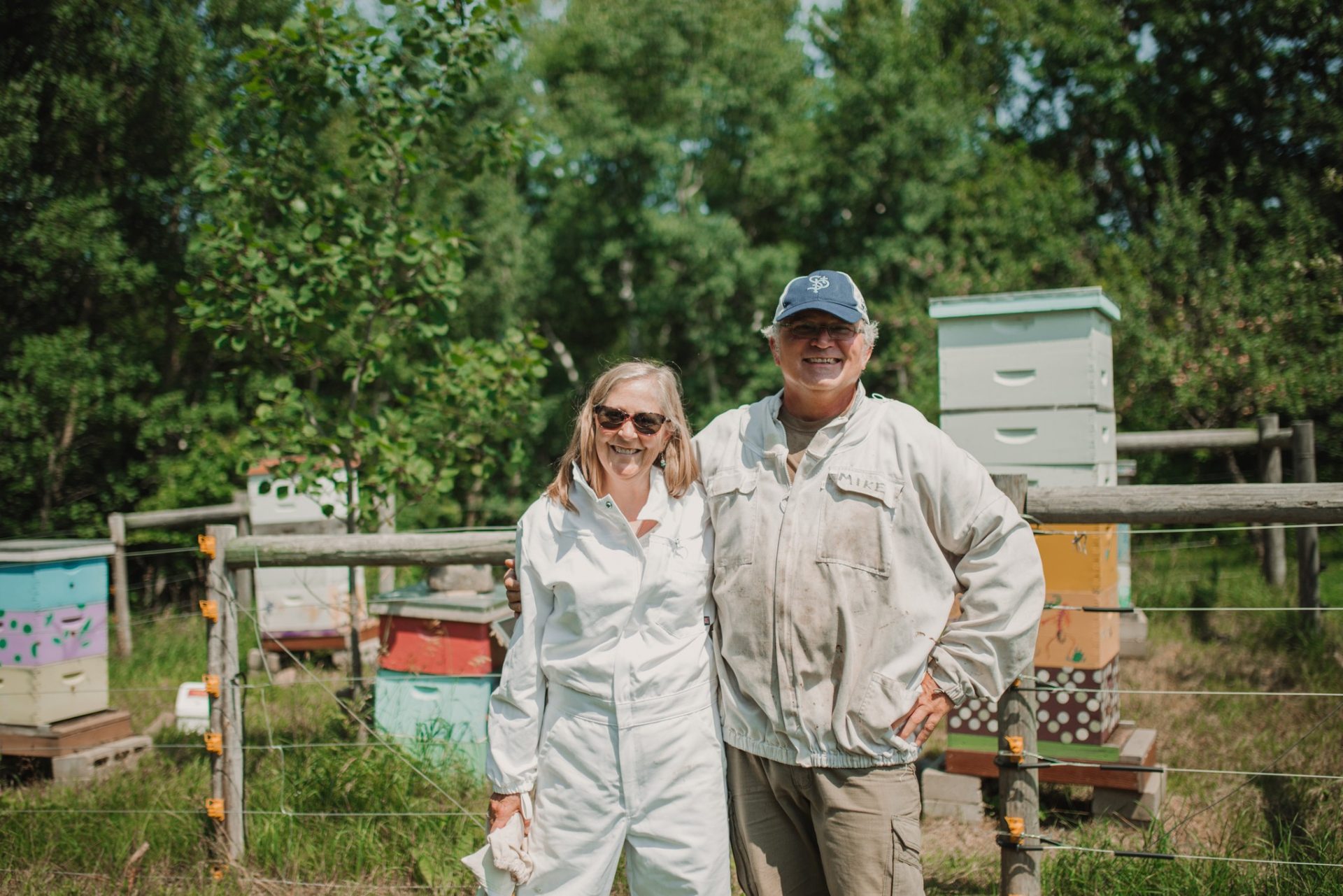 As spring gets fully underway (anyone trying out "No Mow May?") we're focusing on a sustainable apiary (a place for beehives) out of Scandia, MN. Bone Lake Meadows Apiary started in 2001 when Mike and Cathy Mackiewicz moved to the open, rural spaces of Washington County, Minnesota.
Back in Mike's Master Gardening days at the University of Minnesota, he received a colony of bees as a gift from his family. What started out as an addition to the garden for pollination became a passion in no time! Since 2001, Bone Lake Meadows Apiary has had hives in various locations along the St. Croix River Valley. As beekeepers, they know the importance of setting their bees up for success. They do that by placing their bees on organically farmed land, orchards, garden plots, and CSA farms.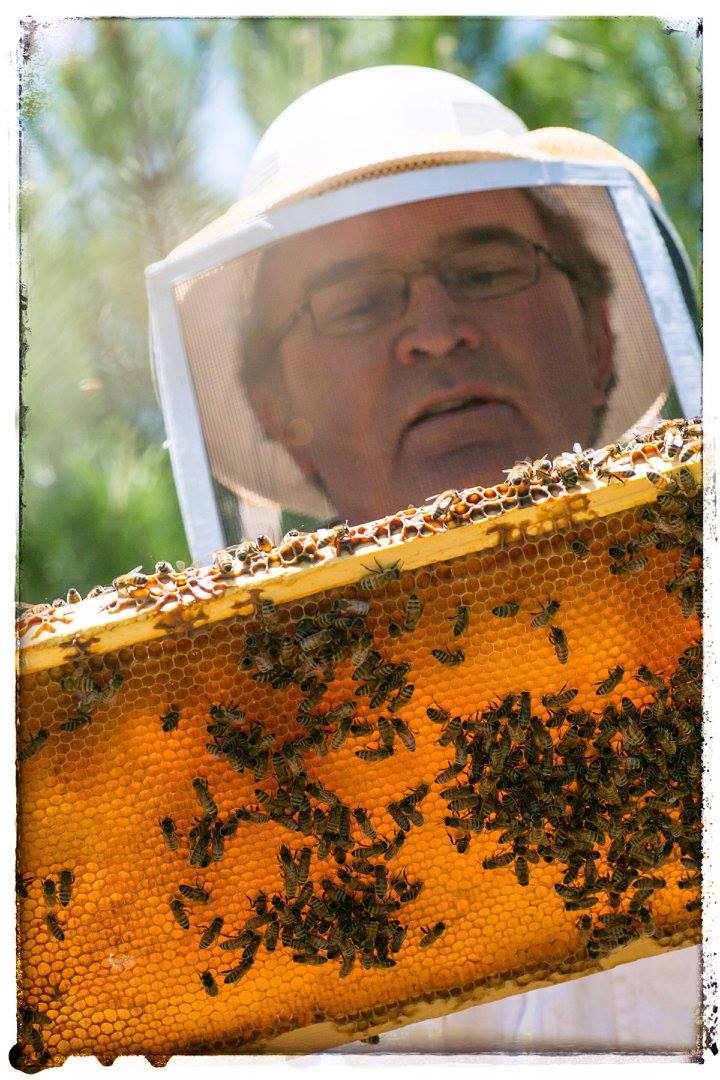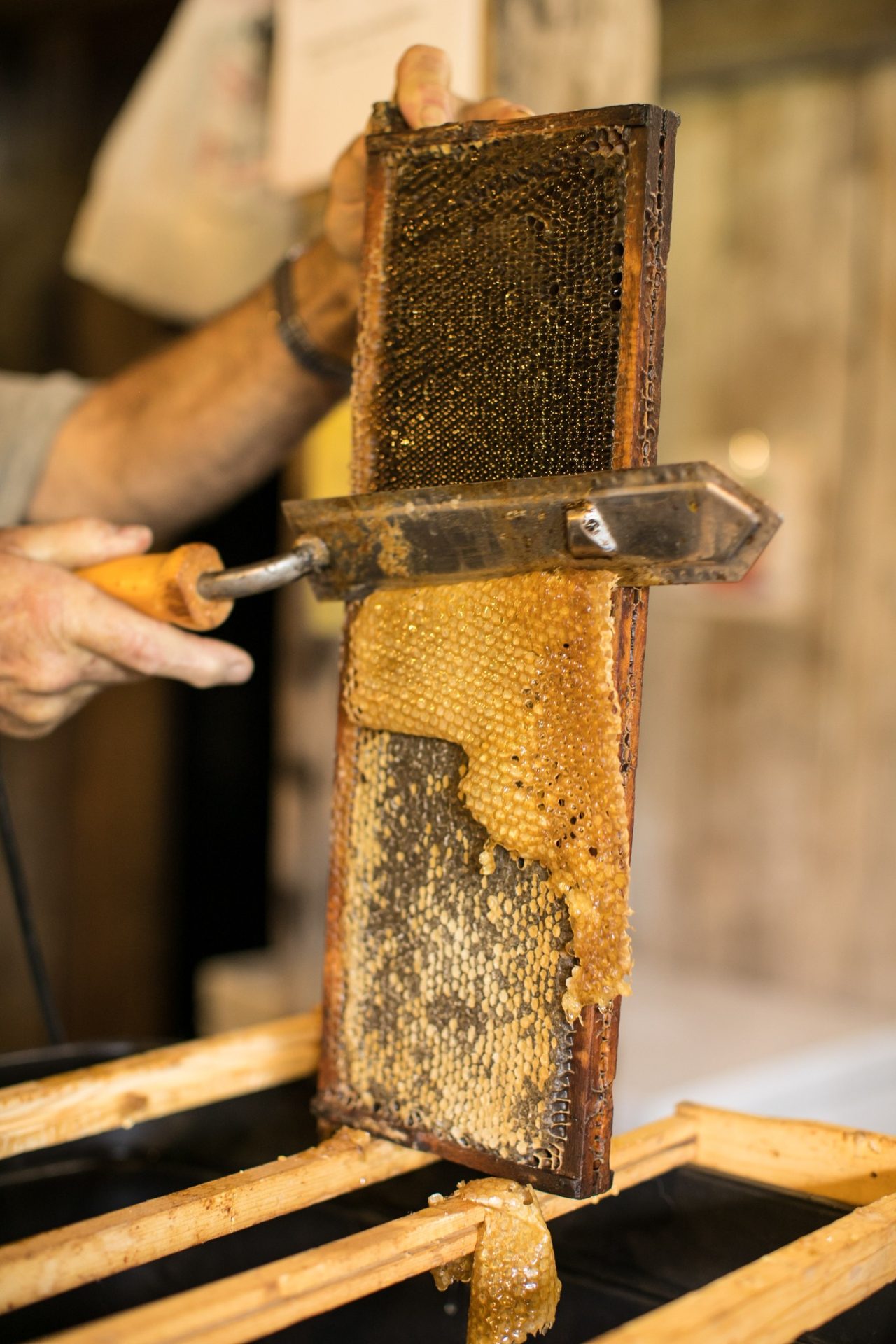 Mike and Cathy say the best part of the job is "connecting with people at farmers' markets to chat about Minnesota honey and bees." They also do educational outdoor classes with youth groups and said that "the excitement and questions kids have when they see a hive full of bees is pure fun energy." Bringing their product to market and engaging with the public keeps them motivated and reminds them that what they are doing for the good of pollinators is worth all the sweat, heat and stings that may occur!
Besides honey production Mike and Kathy are involved in teaching and keeping bees in public open spaces. They've been working and keeping bees the last few years at Franconia Sculpture Park to bring awareness to pollinators in the landscape. They're also involved with the Women's Environmental Institute Farm out of North Branch which is teaching organic farming in Minnesota.
All of their honey is completely raw, unadulterated, and filtered once to remove large chunks of wax. After harvesting, they use their own beeswax to make hand-poured candles and natural lotions and lip balms. They sell their products at farmers' markets, events, and online.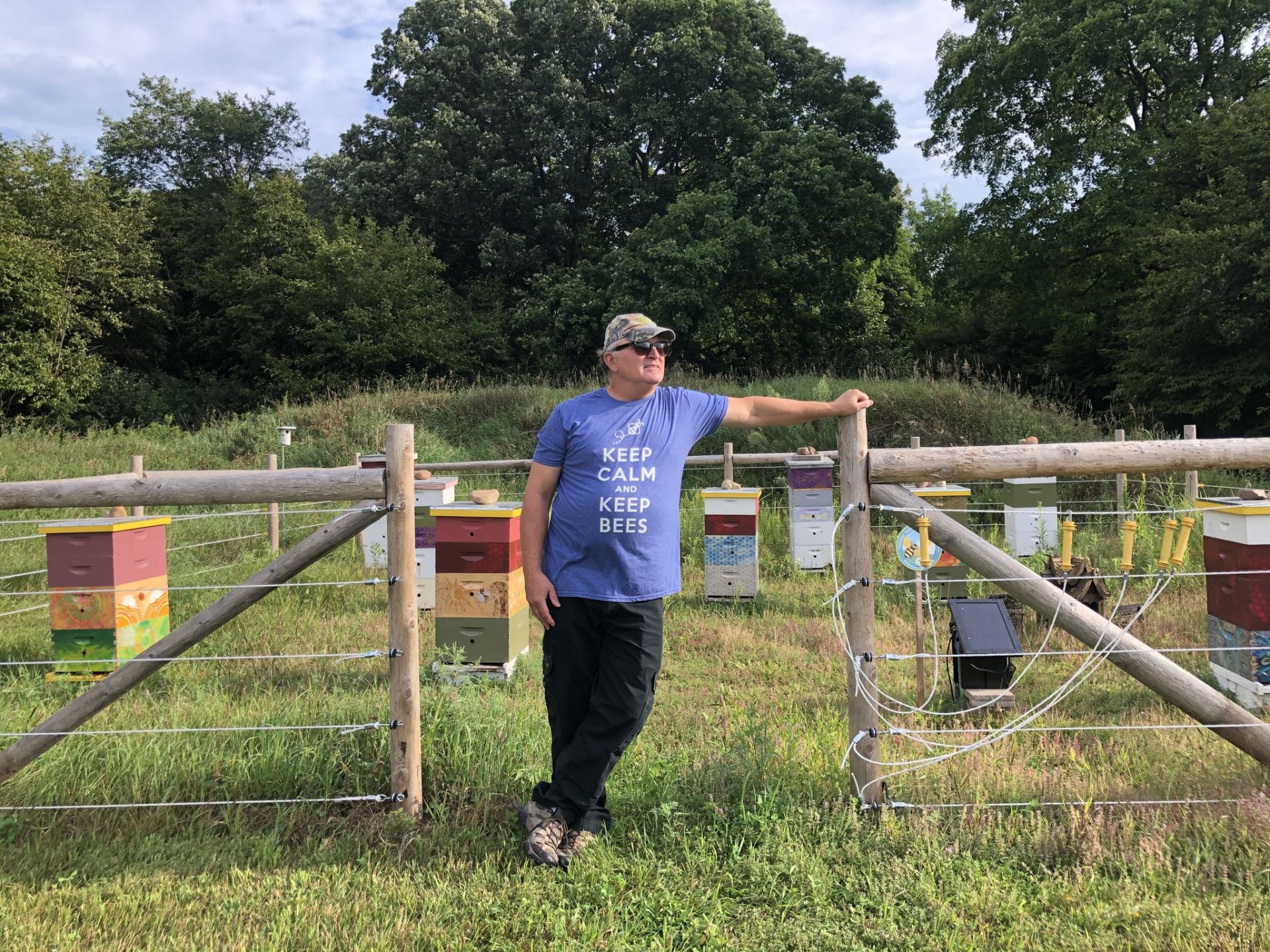 Visit them at bonelakemeadows.com or stop by one of their markets to meet your local beekeepers!
More wonderful Minnesota honey producers can be found in the Minnesota Grown directory!