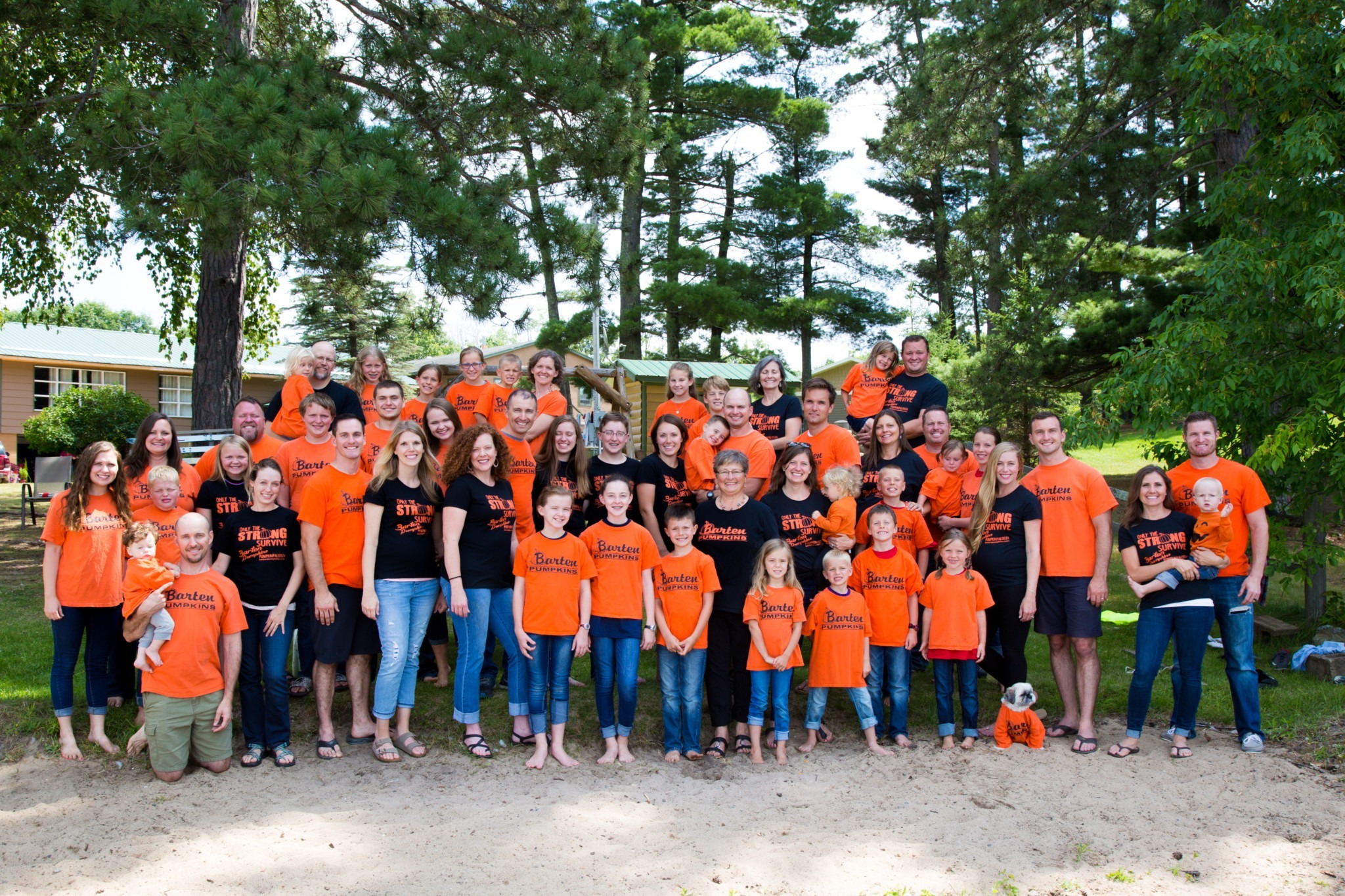 Fran Barten, a.k.a. "Grandma Fran", runs Barten Pumpkins near New Prague, with the help of her 11 children, 11 in-laws, and 41 grandkids, ages 6 months to 25 years. Grandma Fran says it's not unusual to see a mom working around the farm with a baby in a front carrier or a toddler holding onto dad's leg while he works. She adds, "the babies help by being good and taking naps."
Fran and her husband Roman began the business 30 years ago, selling a few extra pumpkins along the road on the honor system with a plastic pencil box with change in it. Fran was a stay-at-home mom at the time and thought it would be a good way to work with the children and make a little extra money for the family. Every year, they planted a few more pumpkins, growing an exceptional and truly family-friendly business.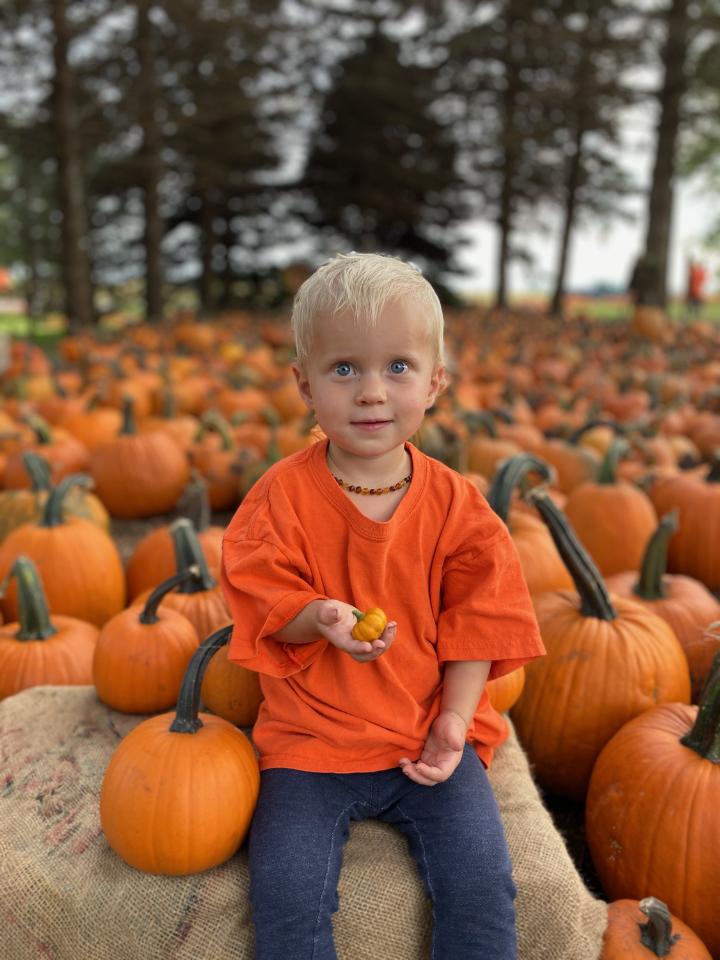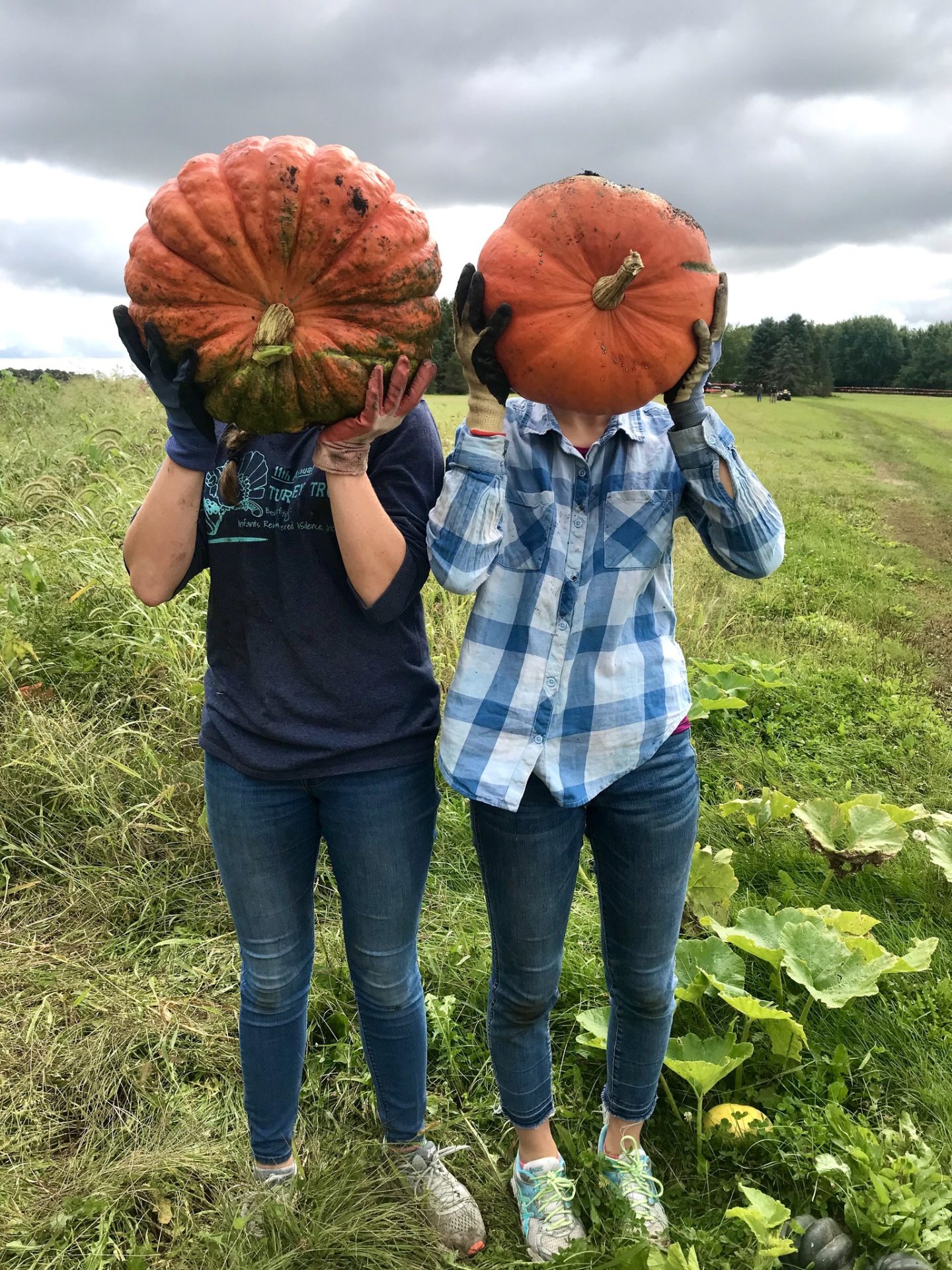 After Roman's passing, the Barten children rallied together, declaring, "Mom, we can do this together." When you visit Barten Pumpkins today, you'll find three generations resupplying, assisting customers, and helping with all the tasks necessary to offer 10 acres of pumpkins, squash, mums, straw bales and corn shocks, hay rides and school tours. They still use the honor system to sell products and do not charge any admissions fees.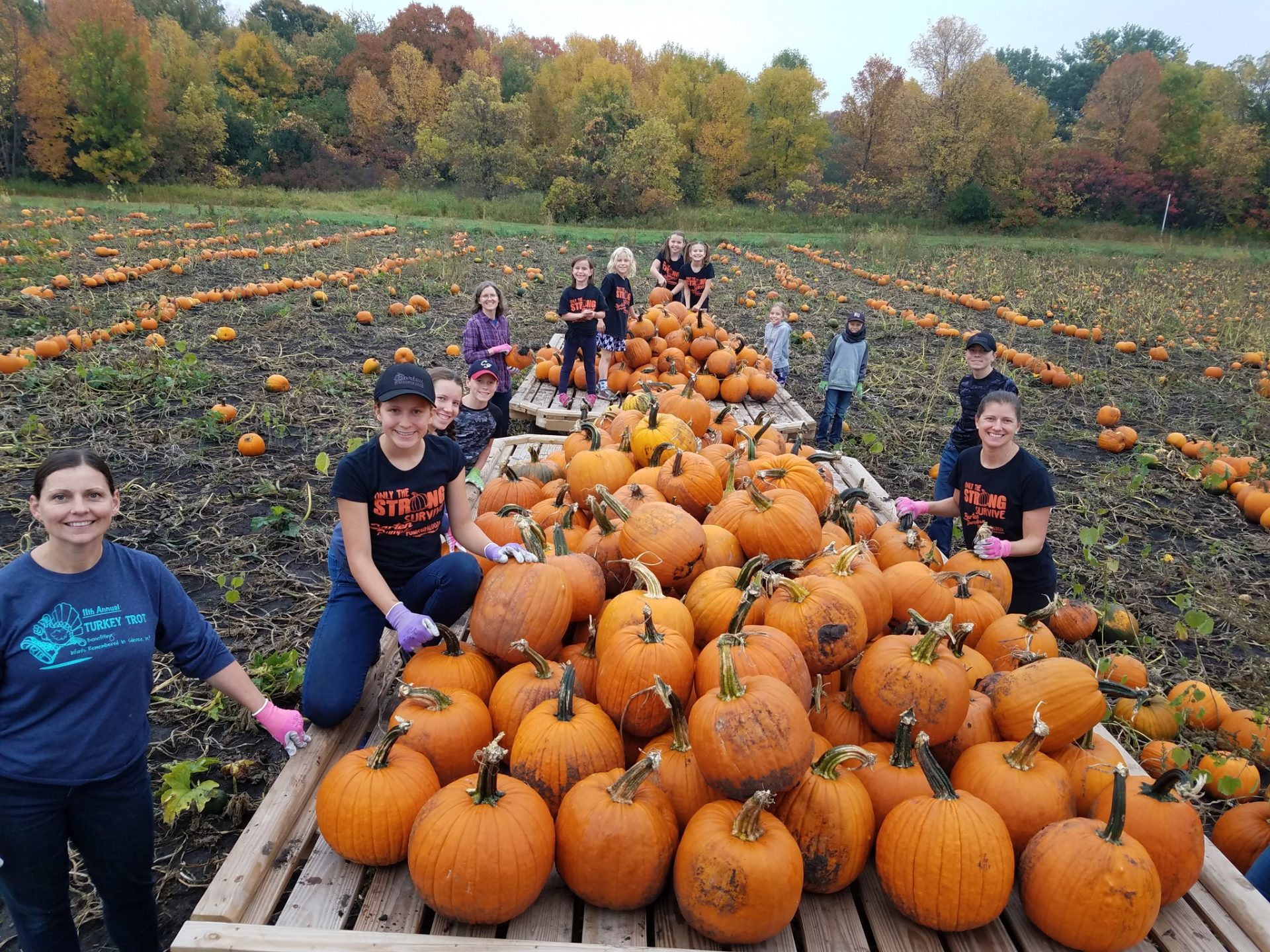 The Barten family loves farm life and Fran says they're happy to share a bit of country air, adding, "We love offering opportunities for guests to experience listening to the wind in the field, observing a deer watching from the edge of the woods, seeing autumn colors close up, sitting on a large round bale of hay, playing on logs, enjoying music, or just sitting doing nothing at all."
Barten Pumpkins has been voted Best Pumpkin Patch in Minnesota numerous times. Fran says, "Our family is committed to provide you a family friendly experience at our little slice of heaven." Barten Pumpkins is open all daylight hours from September 20 through Halloween.
Find your way to Barten Pumpkins from their Minnesota Grown directory listing.