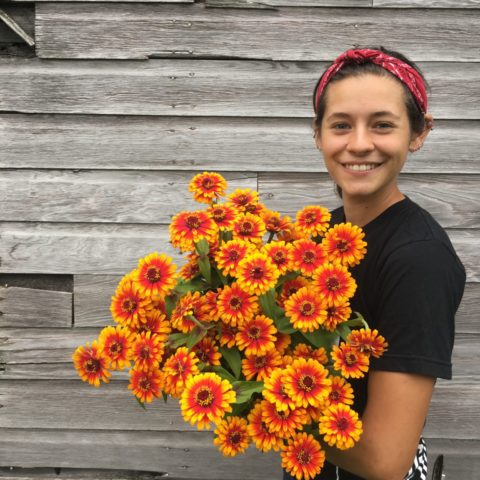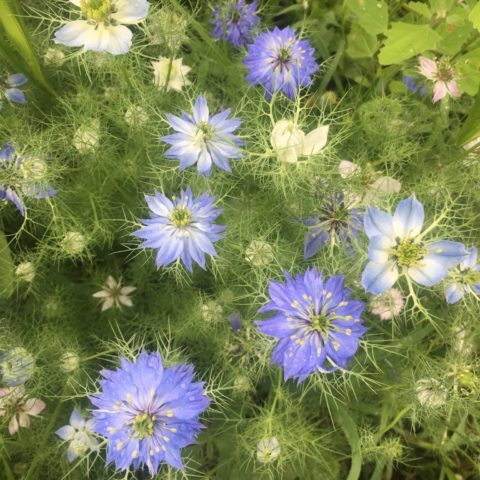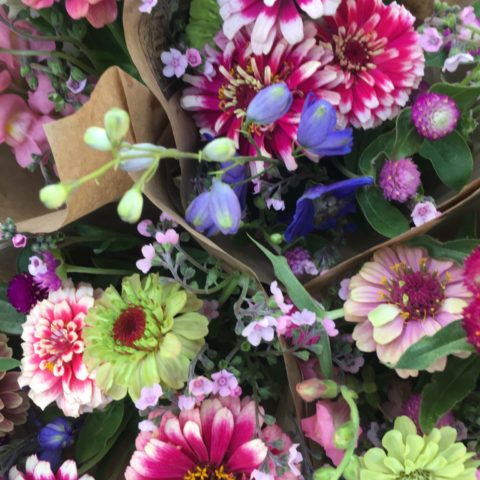 Guest Author Rachel Sannerud
My farm story began in 2017 when my now husband and I moved onto our farm just outside of Milaca, Minnesota. Aside from the old barn, we started with limited cash and infrastructure. But my knowledge carried me through and I began growing an acre of flowers for weddings, florists, and farmers market.
That first year was long and tough, but it grew into a love of growing flowers and sharing them with the world. After long days cultivating in the hot sun, I would find myself wandering out to the field in the evenings to enjoy the sights and sounds of birds and bees taking in the flowers. I haven't looked back since! This will be my third year on the farm. Over the past two seasons I've grown the farm into two acres of organically grown flowers. The addition of a high tunnel extends the growing season and a small cultivating tractor helps with field prep and getting ahead of the weeds. My work is a labor of love, and there's nothing I enjoy more than delivering flowers for folks to enjoy.
Customers' love of local has recently shifted to flowers - a plus for farms like mine that specialize in cold climate cultivation. Though the Minnesota growing climate presents challenges, a wide variety of flowers grow well here from spring to fall. Similar to the spring availability of asparagus and rhubarb, flowers are seasonal and you'll see local offerings change as the season progresses. Local flowers are the freshest! The majority of flowers sold in the USA are imported and have made a long journey, weeks even, to get to you. Buying local flowers is an opportunity to be sustainable, keep our money in the community, and enjoy fresh blooms.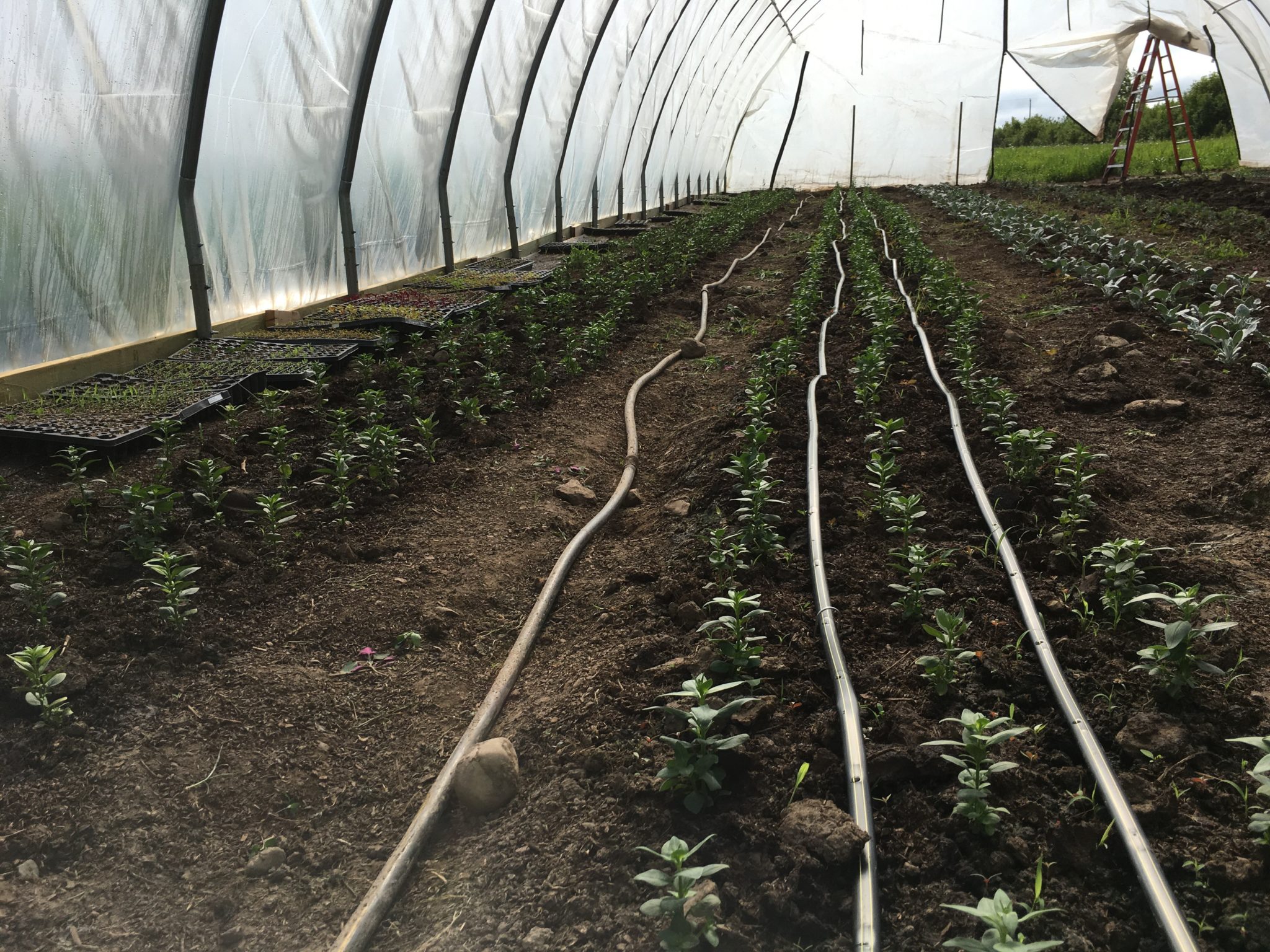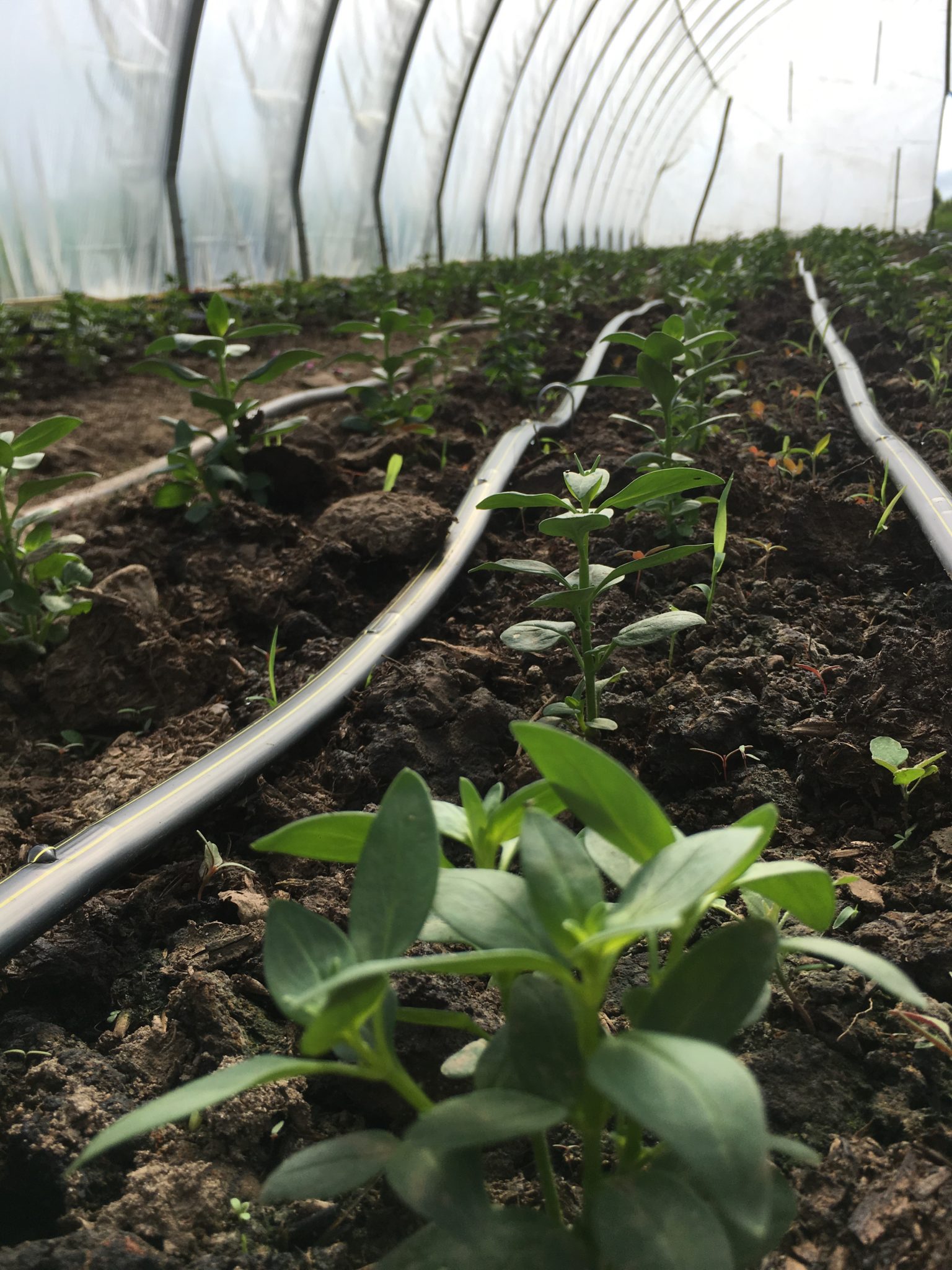 Your local farmers market likely has at least one grower who offers farm fresh bouquets. If not, check the Minnesota Grown Directory to find a farm near you. Many farms have also begun offering Bouquet CSAs or a bouquet add-on to their produce CSA to give folks a way to receive flowers often and support the farm in the same way you would when you buy a veggie CSA. Of course, you can also buy local for weddings and special events - both farmers and florists offer arrangements of local seasonal flowers for you to adorn your next bash.
You can find Pluck Flower Farm flowers at the Linden Hills Farmers Market on Sundays from June 30th through the end of September, at Pluck Flower farm near Milaca, and at Rachel's flower arranging workshops. Each season, Rachel takes on a few weddings and special events and provides arrangements made entirely made of flowers and foliage from her farm. For a calendar of Pluck Flower Farm events visit: www.pluckflowerfarm.com.
Search 35 Cut Flower Farms in the Minnesota Grown Directory. Minnesota Grown Members offering Bouquet CSAs or bouquet options with produce CSA shares include: Sweet 16 Farm in Houston, Green Earth Growers in Prior Lake, Night Owl Farm in North Branch, Windy River Eco Farm in Big Lake, Boor's Garden Patch in Hutchinson, Owl Forest Farm in Forbes, and Loon Organics in Hutchinson.
The views and opinions expressed in guest author articles are those of the author(s) and do not reflect the views or opinions of the Minnesota Grown Program or the Minnesota Department of Agriculture.