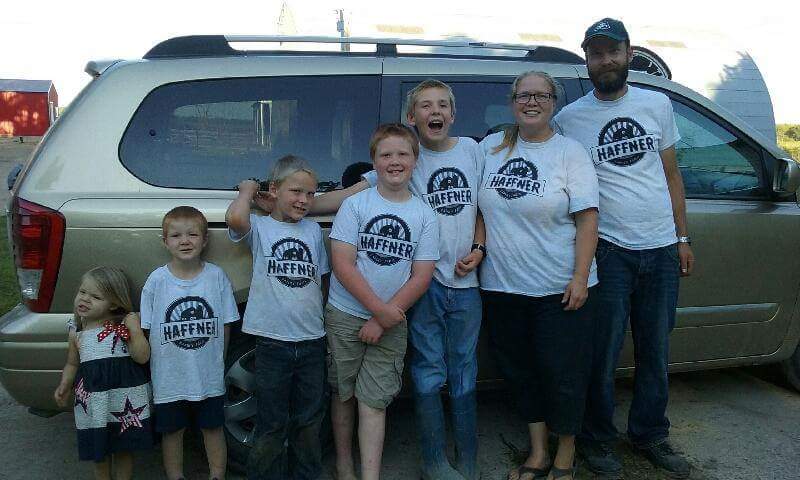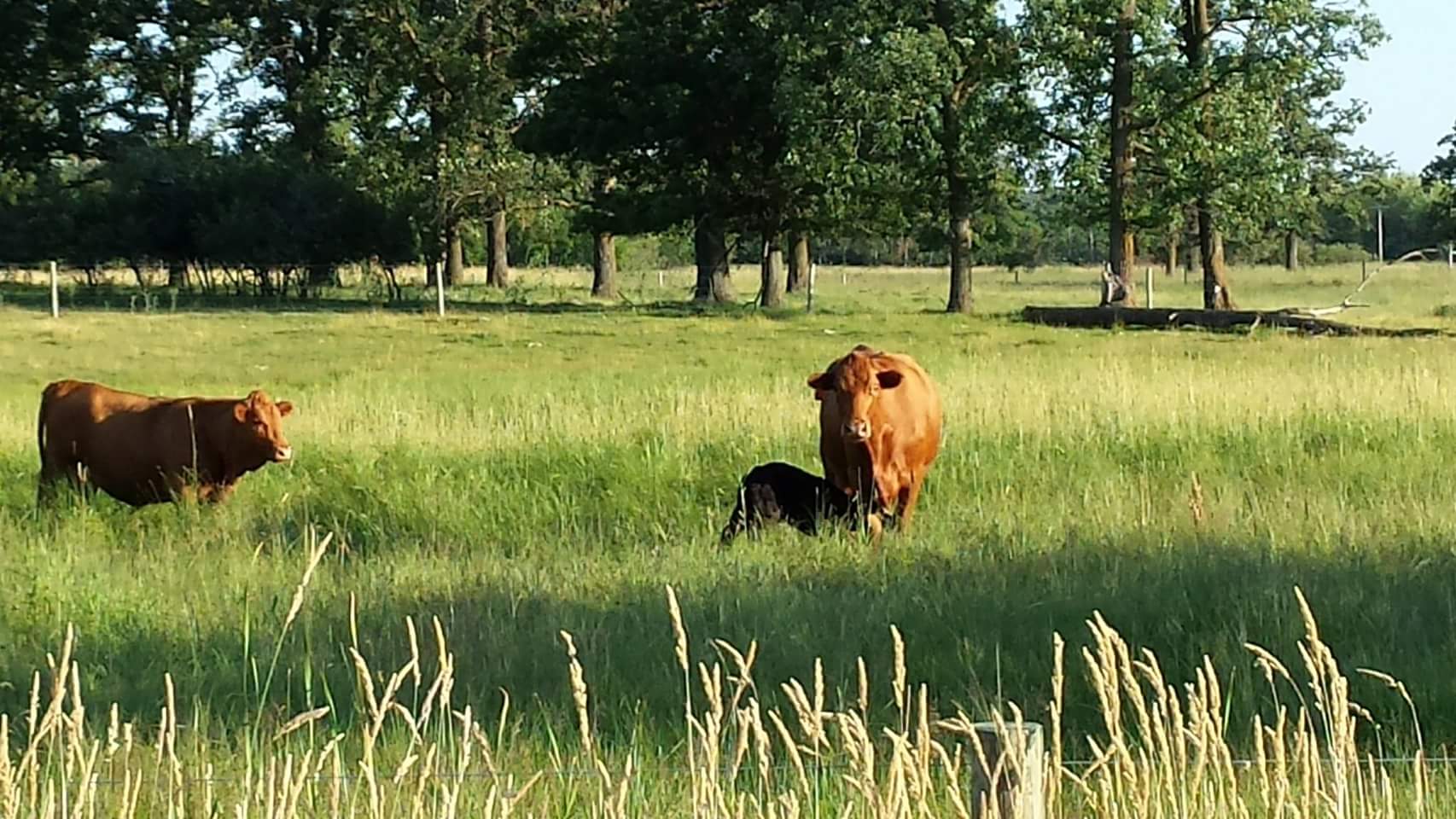 Autumn brings crisp air, fall leaves, and family feasts. On their farm in Eagle Bend, the Haffners strive to raise high quality meats. We talked with Becky to learn how the family farm got their start and the transition to making the farm business their family's sole source of income. 
In 2012, the Haffner family began their farming adventure with twelve sheep. Will grew up farming and dreamed of returning to work the land alongside his father who farms corn, alfalfa, and soybeans. In March of 2013, the Haffner family moved from Lowry, MN to their farm in Eagle Bend -- just one mile down the road from Will's father's farm. For the first three years, Will worked a full-time job in addition to farming. But four years ago, the family was able to make the transition to farming as their sole source of income.
The 1,200-acre farm includes corn, alfalfa, and soybean fields as well as the barns and pastures for cattle, pigs, turkeys, chickens, ewes, and lambs. The direct-to-customer portion of the farm business is pasture-raised meat. As Becky explained, "we kind of do a bit of everything." This mix is key to making the farm a sustainable source of income for the family.
While the family raises a menagerie of animals, lambs have been the focus from the beginning. After a steep learning curve, the Haffner family has pretty much nailed down the system of raising lambs with seven years' experience. The combination of cattle and sheep works well together on the family's land as they pasture well together. Sheep and cattle prefer different plants for grazing and also cattle graze low, wet areas where the sheep will not go. The Haffners' five children, who range in age from five to fifteen years old, have a soft spot for the sheep. Not only do the kids love lambing time, but Katahdin Hair Sheep's smaller stature and size makes them easier to handle. The farm is truly a family operation as the kids pitch in with daily farm chores.
Connecting with customers is an important aspect of the business. Many people are initially drawn to the Haffners' products because the way the animals are raised resonates with their values. Additionally, their purchase is truly farm-to-table and customers get to know the farmers who raise their food. "People start to care about our family, too", Becky explained, "This is a family, we are trying to earn a living wage. People seem to really care where their money goes." Customers value knowing how their meat is raised and the family their local purchase supports – in fact, the farm business has received all positive reviews!
Becky jumped in to farming with both feet, despite no farming background.  After being asked why she wanted to start farming, Becky responded, "My husband wanted something else. If that's [farming] his dream, then it's my dream." Becky learned the tricks of the trade from the people around her. Friends, family, and neighbors welcomed her by sharing their knowledge and expertise. With several years of farming experience now under her belt, Becky reflects saying, "it hasn't been easy, but it has been a rewarding challenge."
Haffner Family Farm sells meat in bulk or bundles. With a meat locker near Belle River, deliveries to Fergus Falls; Moorhead; Pope County; Alexandria; and Baxter, the family makes is easy to order your shares. Visit their website or email becky@haffnerfamilyfarm.com for more information. 
Support your local farmer with you next meat purchase. Search all Minnesota Grown meat producers across the state.