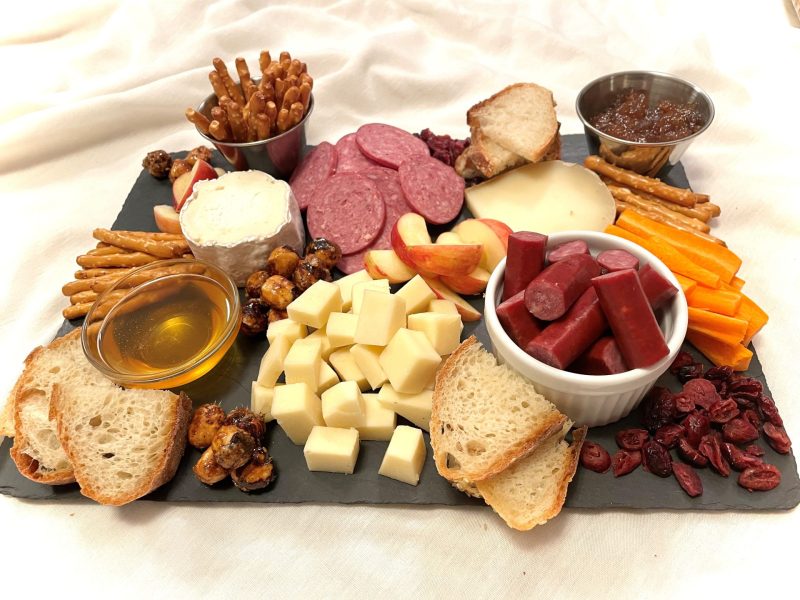 As the season of entertaining ramps up, what better way to feature locally grown and raised foods than with a meat and cheese board!
Charcuterie boards, graze boards, and crudité platters are all friendly cousins of the classic meat and cheese plate and at the end of the day this adaptable standby is the perfect appetizer to serve at a party of any size. They are easy to assemble in advance and can include something every guest will want to nosh on.
Here are a few tips on how to put together an attractive and delicious meat and cheese board for your next gathering!
1. Use odd numbers ... and begin with cheese!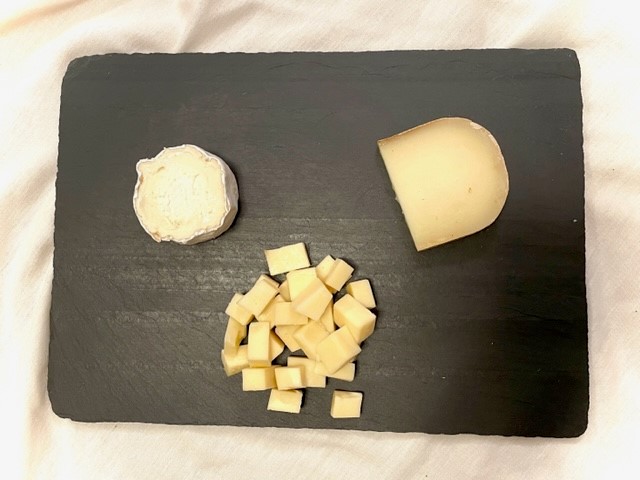 Start with cheeses as a base, using one, three, or even five cheeses for a crowd. Choose a variety of ages and textures and try mixing in some sheep or goat milk cheeses too.
2. Minnesota meats pack a mighty punch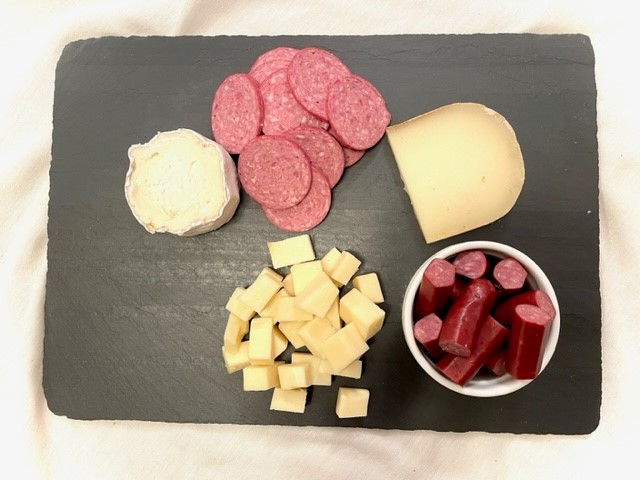 Keep the odd numbers going by adding an even number of meat choices. Slice summer sausage thinly and consider putting bite sized meat sticks in a small bowl to keep them in place. Add a spicy option if your guests enjoy a little kick or think outside the box with turkey, elk, or bison!
3. Use mixed bowls for condiments and add something fresh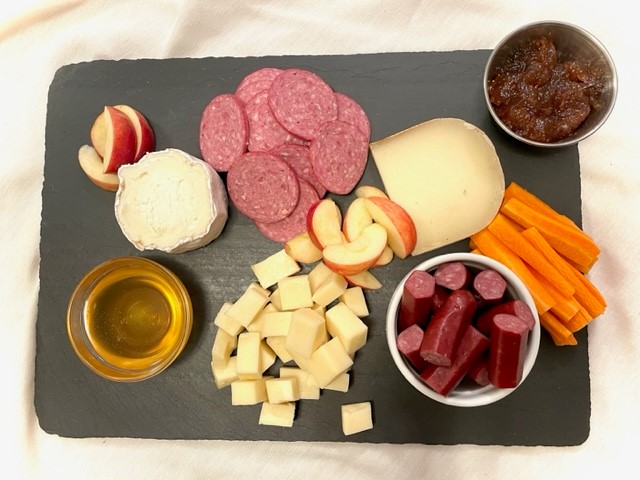 Honey, jam, and pickles can add sweetness and bite to compliment richness of meat and cheese. Minnesota apples or root vegetables like carrots or a add a little crunch and freshness.
Many Minnesota Grown producers make jams, pickled vegetables and other delicious sauces through the summer so that you can enjoy the region's bounty through the winter.
4. Polish it off with breads and sweets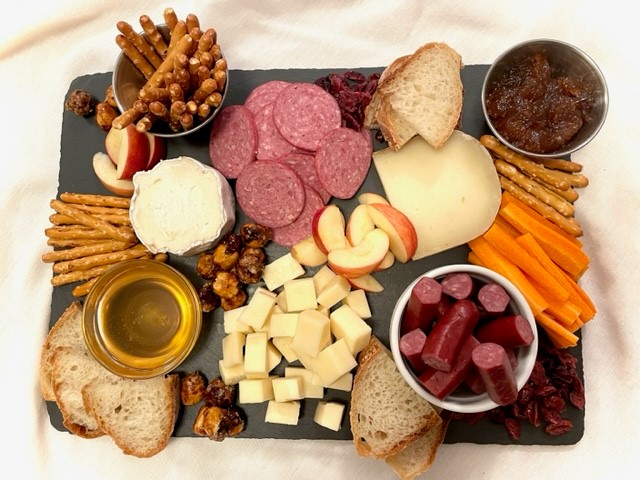 Crackers and breads are the gold standard, but experiment with pretzels too!
Finish it all off with candied nuts, dried fruit or even chocolate.
Crafting a meat and cheese board allows you to put improvise and put your personal stamp on a menu. Try looking for a few local items to add to your board when shopping at your local grocery store, or find everything you need in one stop to a winter farmers' market.  Every platter will be unique and every one will be delicious!