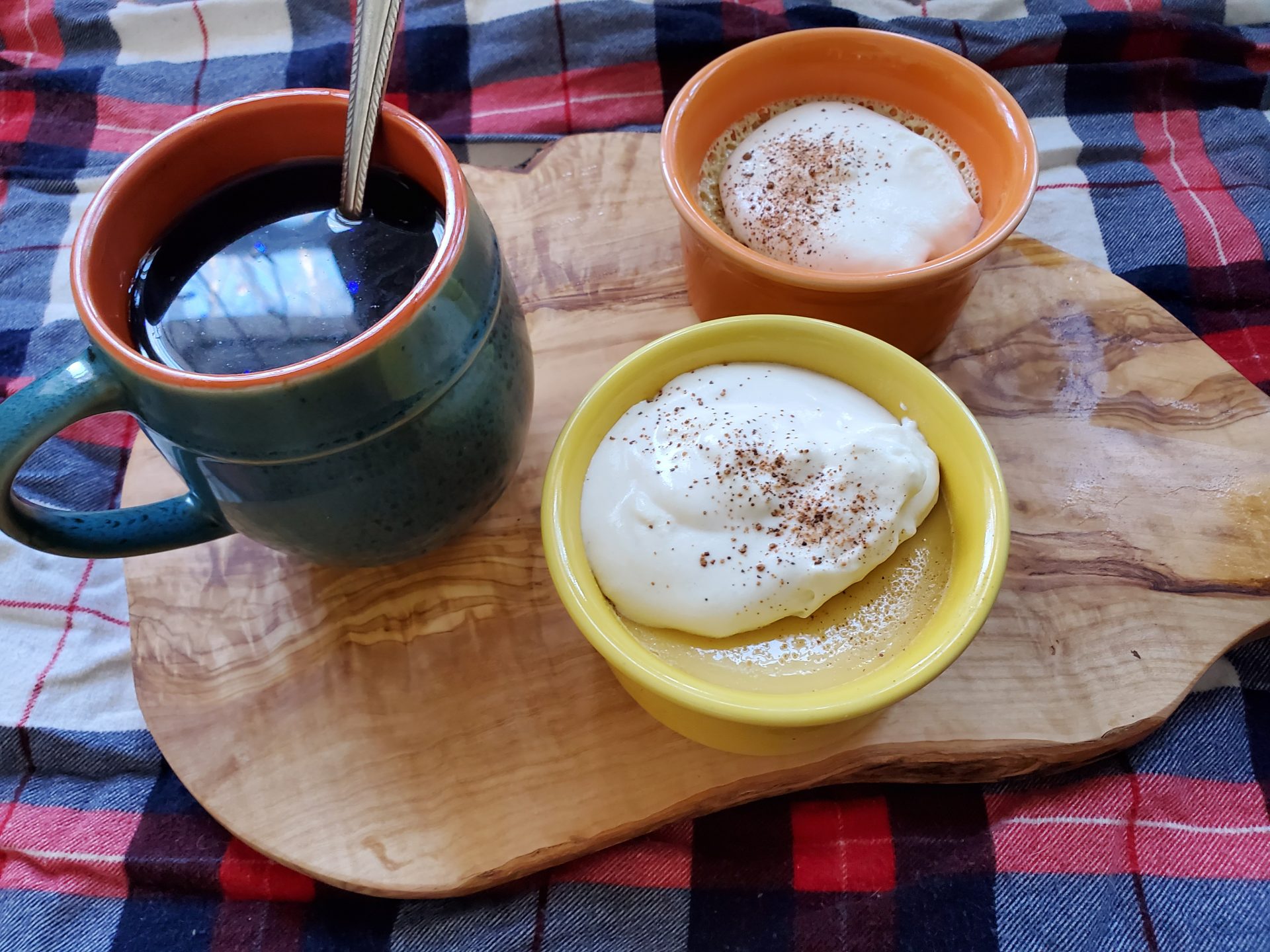 When most people think of maple syrup, they think of it drizzled over their waffles, pancakes, or sausages at breakfast. They may think of maple baked beans perhaps. What most people don't realize, however, is the great versatility of this sweet syrup. From a salmon glaze to a salad dressing, there endless options for maple syrup. When it comes to desserts, maple syrup can be used as a replacement for sugar in many recipes. Here's a super easy dessert recipe that really brings out the great maple flavor and with no added sugar.
½ cup heavy cream
2 tablespoons maple syrup
Method: Refrigerate a small metal mixing bowl. Once chilled, combine cream and maple syrup. Beat vigorously until stiff.
½ cup maple syrup
1 ½ cups heavy cream
½ teaspoon salt
4 egg yolks
½ teaspoon vanilla
Method:
Preheat oven to 300 degrees
In a saucepan, bring the maple syrup, cream, and salt to a simmer over medium heat
Beat the egg yolks in a large bowl. Slowly add cream mixture to eggs and whisk constantly. If any solids form, strain this mixture through a fine mesh sieve
Pour an even amount of the mixture into ramekins. Place them into a baking pan and fill the pan with hot water until it reaches halfway up the ramekins
Bake for about 50 minutes. Cool the ramekins at room temperature then refrigerate.
Top the chilled custard with whip cream and enjoy!