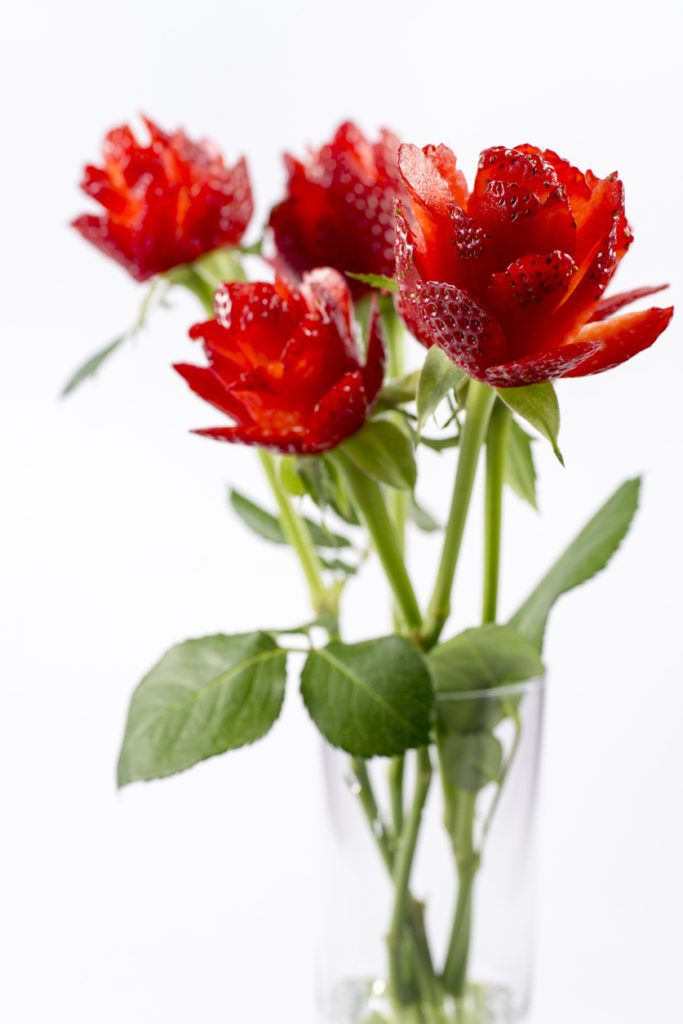 What you need:
Strawberries (as many as you desire)
Paring knife
Small wooden skewers (forks will work too)
A vase
Get Carving
Stick the top of the strawberry with the green leaves onto a wooden skewer. Your berry should be upside down.
Use your knife to cut three to four vertical slices around the base. These will be your outer petals.
Move further up on the fruit and add three to four more slices in another row. Try to stagger your slices for natural looking petals, as shown in the photo.
Continue until you reach the top.
Slice an x into the tip of the berry.
Arrange your completed "flowers" in a vase. Enjoy.
Pro tip:
Add chocolate dipped fruit to your bouquet for a real show stopper. Use mint sprigs to fill in empty space. Tie a ribbon around your vase for a final touch.
Find Minnesota Grown Strawberries and Mint.