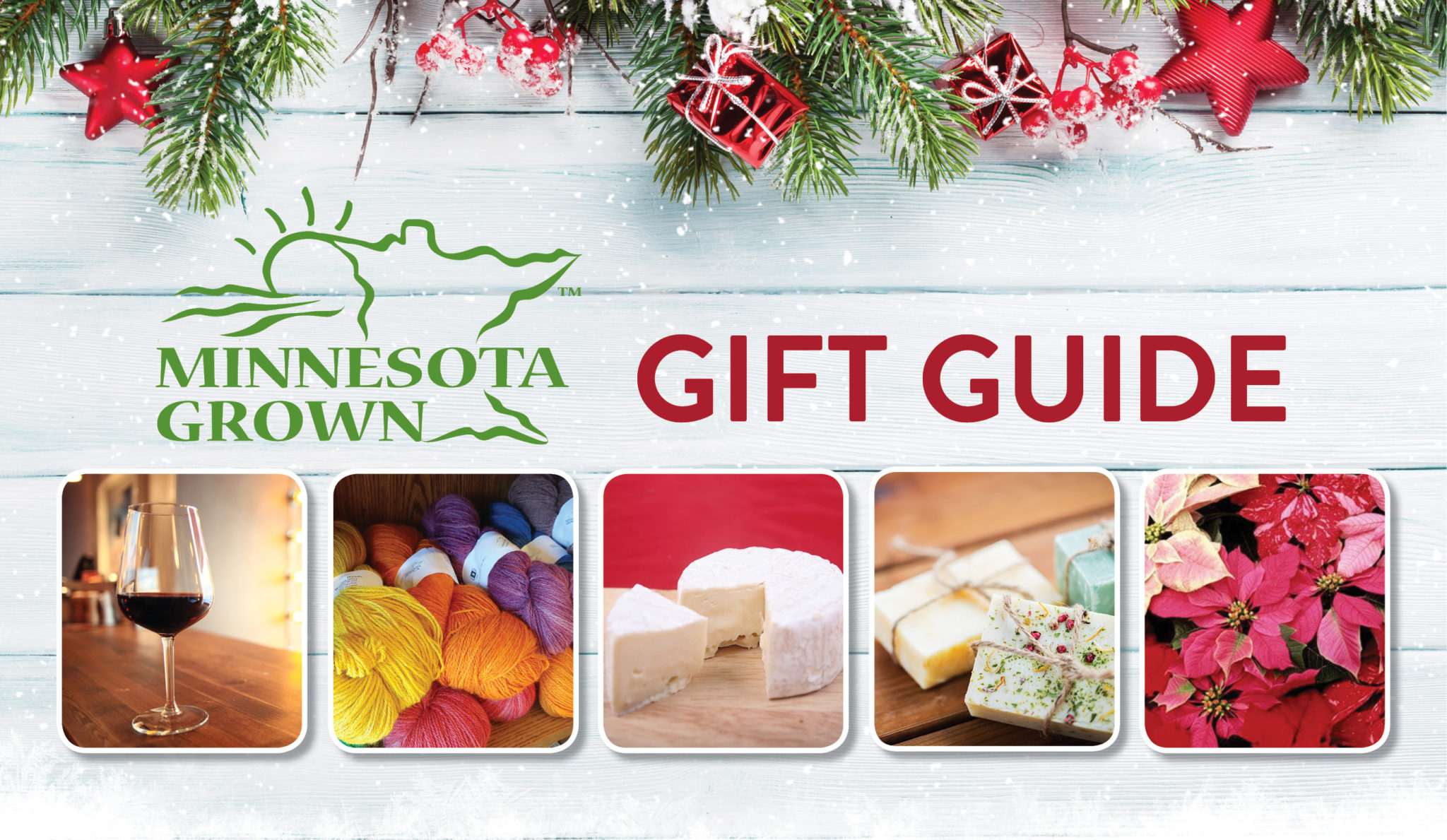 Looking for some fresh gift ideas? Think local this season with Minnesota Grown's Local Gift Guide including wine, winter décor, fiber products, and more.  To find a producer near you, click on the titles of each product.
Have you tried aronia berries? Also known as a chokeberry, this tart and sweet fruit can be used like blueberries in muffins, smoothies, pies, scones, and even cocktails. Available in the winter as frozen or order ahead for next summer.
Give a unique gift with Minnesota grown wine vinegars and shrubs are made with local fruit, honey, and herbs. Great in a salad dressing, in salsa, or a drink!
With 36 local wineries, our directory is sure to help you find something new for your next party or hostess gift. Looking for a gift with a sense of adventure? Consider a Minnesota Wine Passport.  For only $25, it includes 10 tastings and discounts that never expire!
Pair your wine with Minnesota Grown cheese! A wide variety of options are available including cheddar, brie, and Havarti. If you are hosting a party, impress your guests with a local cheese and meat tray.
This winter-blooming plant is a classic holiday decoration. In addition to the traditional red or white, poinsettias come in a variety of colors including pink, marble, and salmon. Save a lightly lit, non-drafty space for your poinsettia.
For a ready-made gift, you can find locally grown and crafted gloves, hats, socks, and more! For the do-it-yourselfer, buy yarn and wool for them to knit or felt.
Why not pair a variety of jams with Minnesota Grown goat cheese, for a locally-grown gift basket? With flavors ranging from grape and strawberry to the more unique like rhubarb/ginger and black currant, it's hard to choose just one!
Minnesota winters are cold – stay warm and cozy with a spa day! Pair locally-made soap with lotion, salve, and soy or beeswax candles to make a Minnesota Grown spa kit.