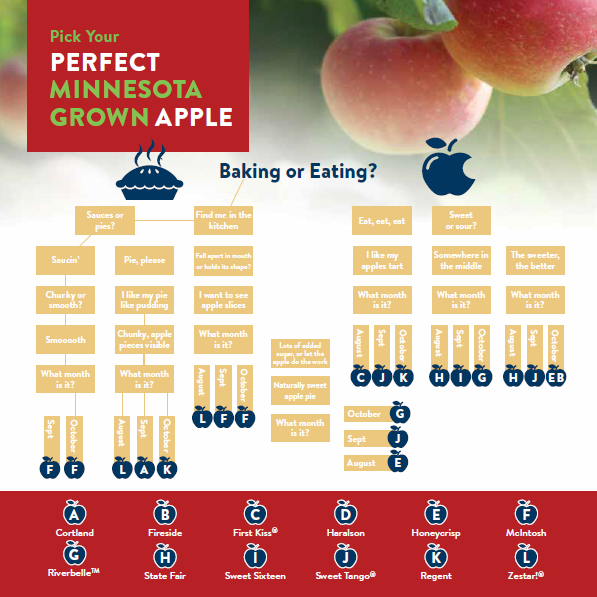 Minnesota's apple growers are working hard to harvest this year's early season apple varieties. Early season varieties are harvested mid-August through mid-September, so we can enjoy fresh, local apples in late summer! Get to know the varieties and find your local orchard to give them a try.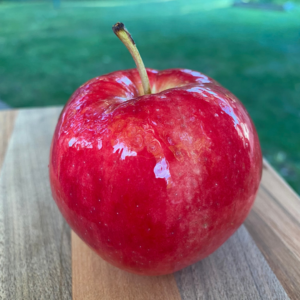 A crisp apple with great store life. The fruit is slightly tart with aromatic qualities. Child of the Honeycrisp and AA44. Enjoy starting mid to late August.
Juicy and sweet. Acids balance this apple's flavor, creating a long flavor finish. Crisp texture and juiciness come from the Honeycrisp and Zestar! lineage.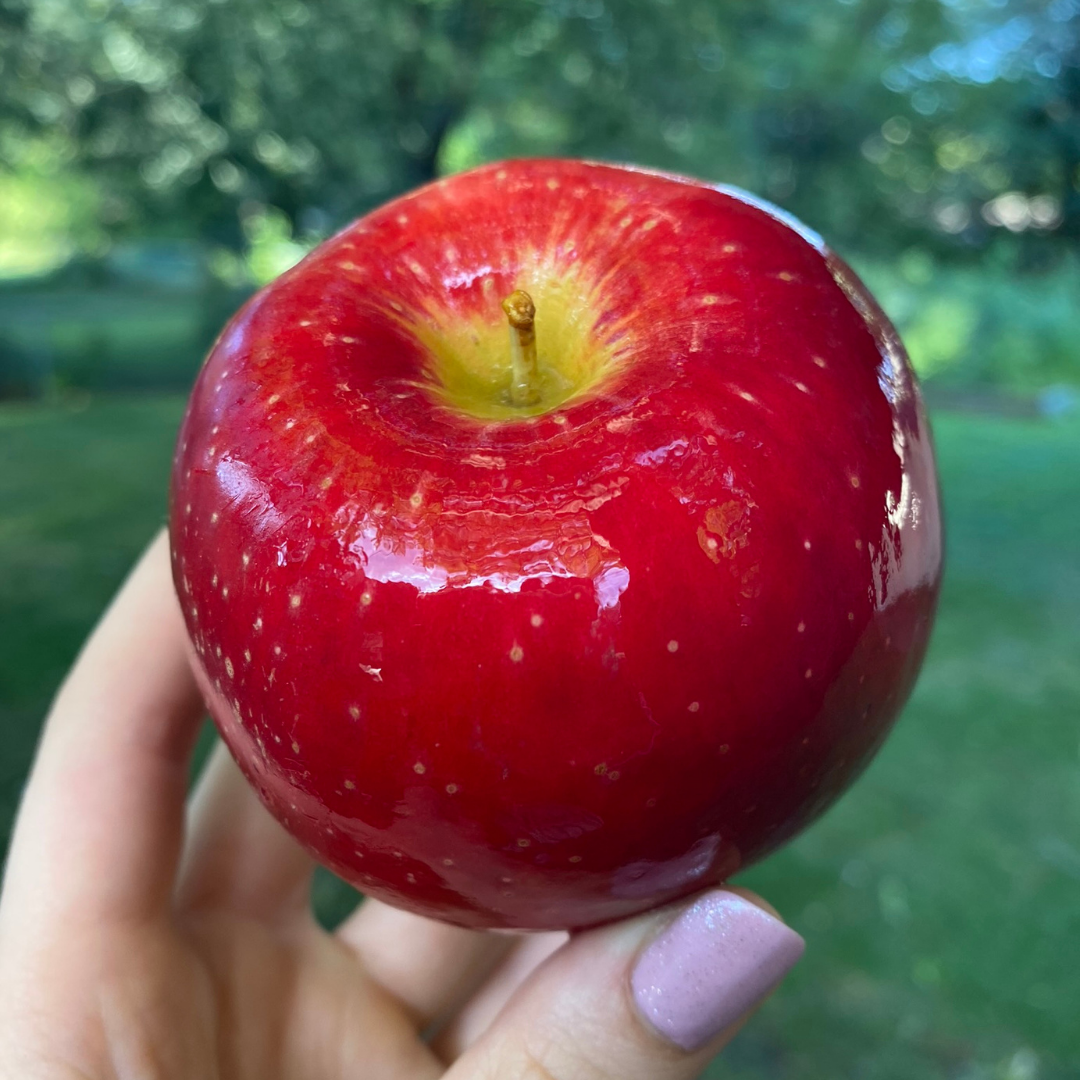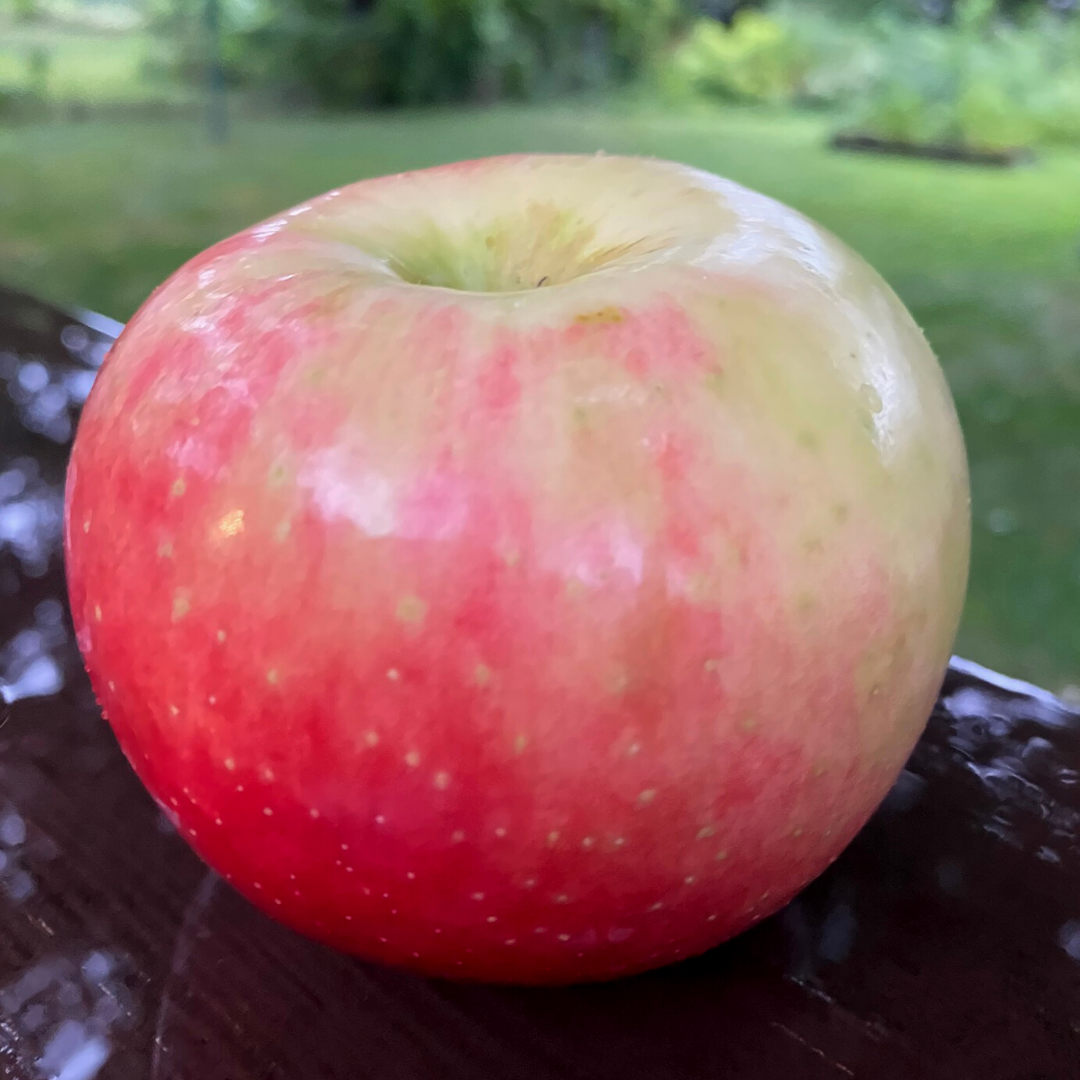 A sweet-tart apple with a hint of brown sugar. Offers a crisp, light, and juicy texture with a zesty flavor. Enjoy late August to early September.
Crisp texture and juiciness from Honeycrisp lineage. Explosive flavor is ideal for fresh eating. Thrives in the Mississippi river valley climate.