by Kathleen Rhykus, Renewing the Countryside
It's a beautiful Saturday morning in the summer. The sun is shining and vendors line the streets at your local Farmers' Market. Sipping a coffee from one of the booths, you take your time pursuing the fresh picked produce and variety of products from local farms, picking up a muffin from one vendor, some fresh lemongrass at another, and some mushrooms from the next, while enjoying a leisurely morning of live music and strolling around the market.
Of course, that's the ideal version of the experience of shopping at a Farmers Market. For many of us, though, Saturday mornings are packed with errands and activities. Healthy eating and supporting local can drop down our list of priorities as schedules fill to capacity. That is where the Market Share Box comes in, brought to you by your local Farmers' Market Food Hub! There are currently food hubs connected to markets in Aitkin, Grand Rapids, Mankato, Moorhead, Red Wing, Rochester, Virginia, Wabasha, and Willmar!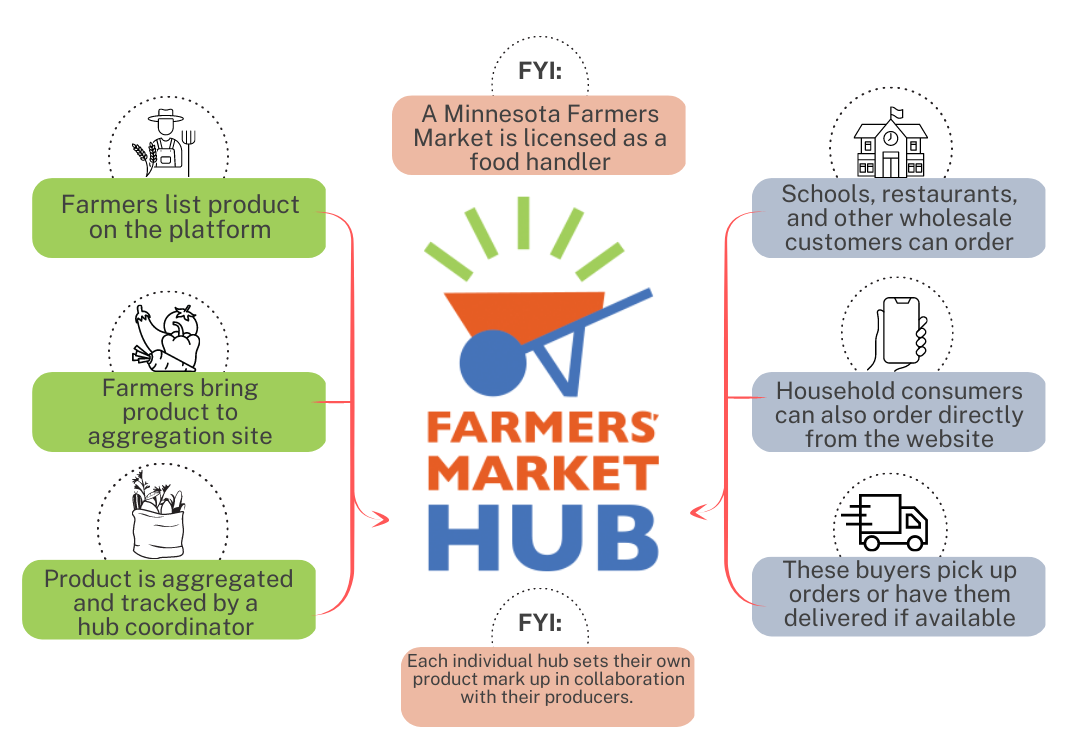 The market share box is a CSA style box of products aggregated from the variety of different vendors at the market, with the convenience of a drive through, and sometimes even delivery.  Aggregation by a farmers' market is a low-cost approach to the food hub model that benefits the consumer by making it easier to eat healthy and support local foods in your community.
Consider this scenario: as you pull up to the farmers' market, a large sign directs traffic to the hub drive through, where customers are picking up market share boxes. You've ordered online, so you don't even have to park the vehicle to pay, and drive off with a box made up of the variety of in season products found at the market. The whole process takes less time than a trip to the grocery store, and you might even have an option for cut vegetables to make meal prep even easier.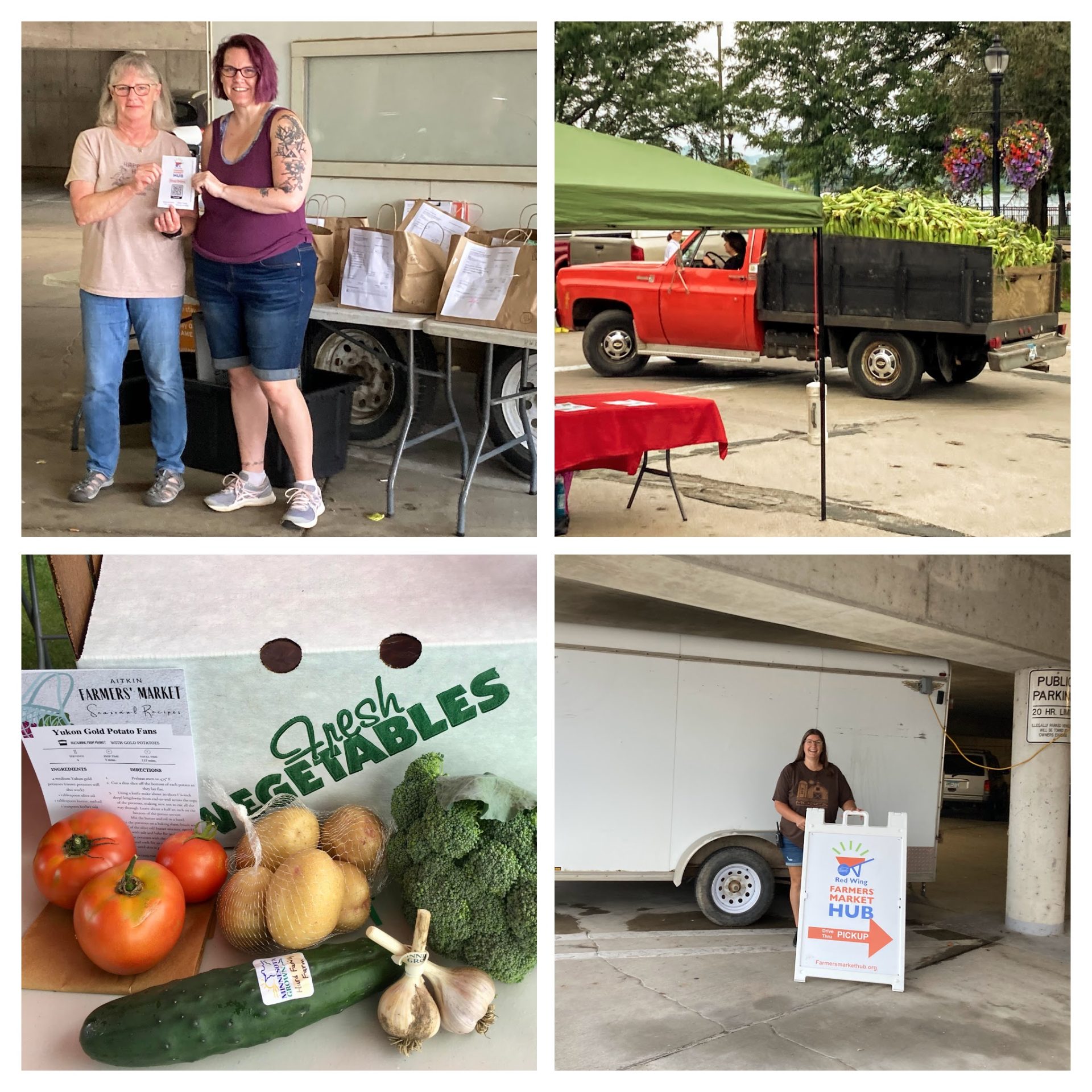 Farmers' market food hubs offer a way to eat healthy and support local while enjoying the variety and convenience of an online shopping experience. Customers can sign up for weekly market share boxes, or make a single purchase online and pick it up at the farmers' market. Producers add an additional stream of income, and for some, it is their only form of online sales. Area schools, hospitals and other institutions can order from the hub's webpage. Local restaurants can put more local food on the menu.
For some people in our community lack of money, mobility, or access to transportation hinder healthy eating habits. The hubs, with the help of organizations like the MN Statewide Health Improvement Partnership (SHIP), are tackling these issues as well. SHIP supports community-driven solutions to expand opportunities for healthy eating, and has provided equipment, services, programming, and facilitated community connections like Farm to School contracts, that allow the hubs to serve the community at a scale that simply would not be possible without SHIP.
The reality is that the farmers' market supports the community, the community supports the market, and we all look forward to the days when we can enjoy them both! But until then, the farmers' market food hubs offer a convenient solution to the busy consumer to eat healthy and support local foods.