Each year, thousands of people stop by the Minnesota Grown booth in the agriculture and horticulture building to learn more about local food systems and where to buy local foods. Stop by and talk one-on-one with food producers to learn more about supporting Minnesota food producers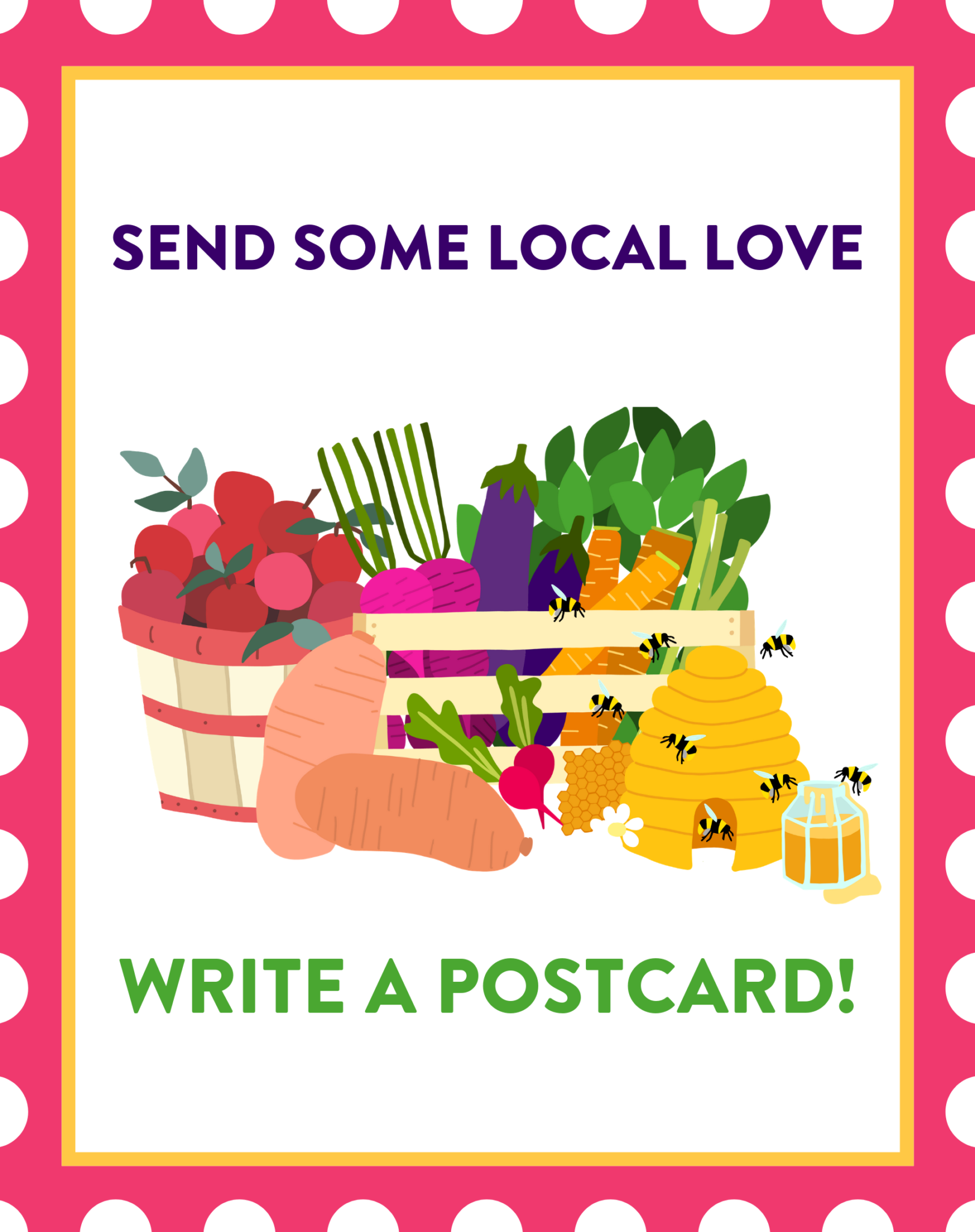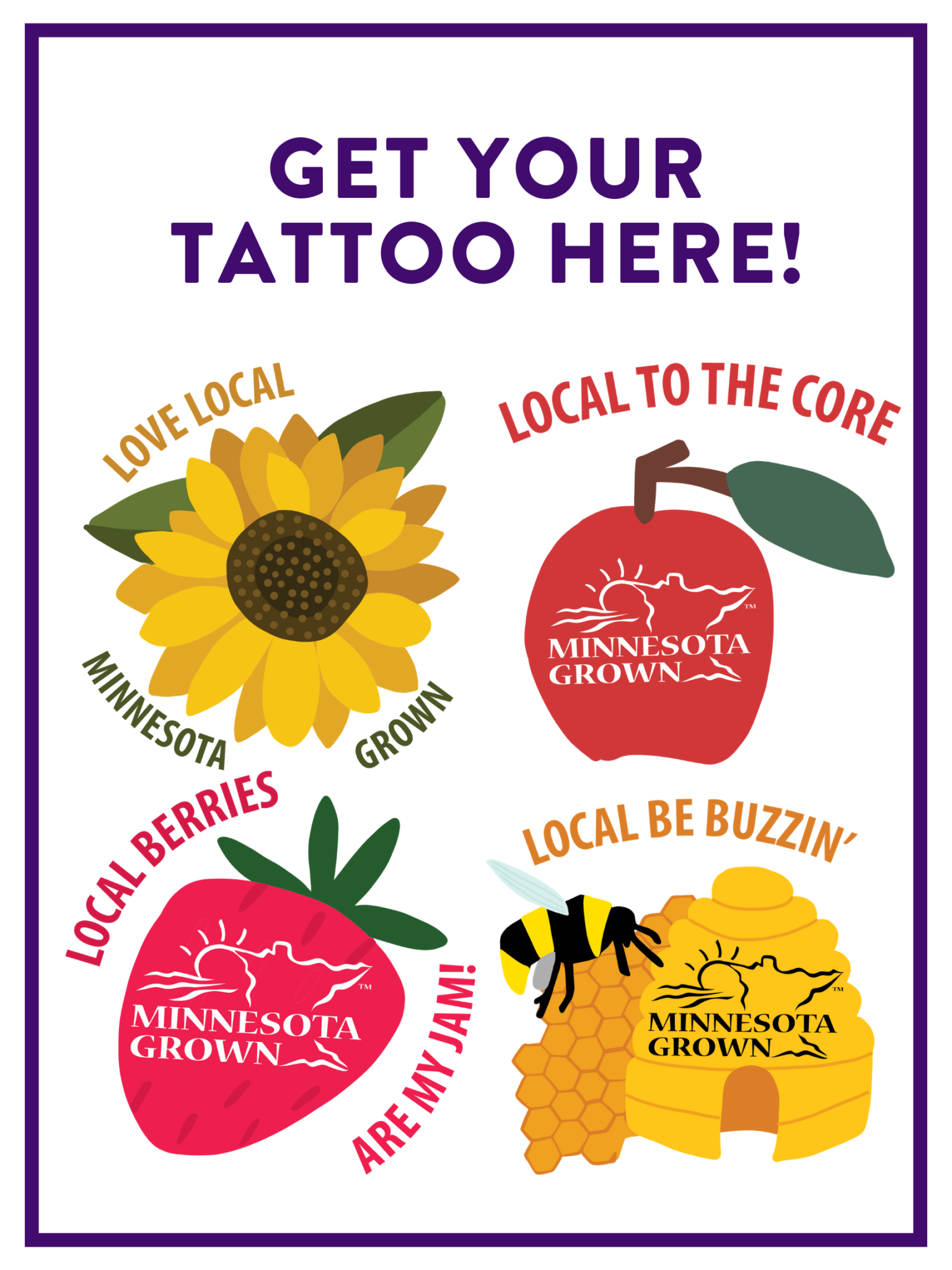 After last year's updates to the physical booth space, we have focused more on the experience of the Minnesota Grown booth this year. We have four new temporary tattoo designs that will make their debut and the State Fair! The booth will feature one of a kind Minnesota Grown postcards. Fairgoers are welcome to stick around and write a postcard to a friend and then "send it" by placing it in the drop box attached to the red barn. Finally, we will be implementing a few meet and greet sessions at the booth this year. This is an opportunity to interact with important collaborators of Minnesota Grown. First up, our new Assistant Commissioner of Agriculture, Mr. Patrice Bailey, will be making an appearance at the booth on Friday, August 23rd, from 12:00pm until 2:00pm. Stop by to say hi and ask questions! A lot of the artwork on display in the booth was designed by local artist, Maria Rose Adams. Maria will be at the booth on Saturday, August 31st, from 12:00pm until 3:00pm. Come learn about the intersection between local food and design!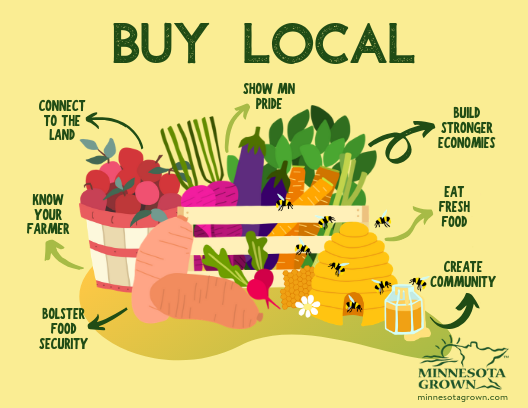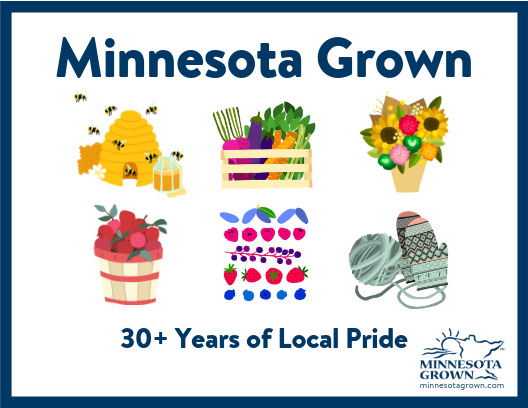 As usual, we will have a central area of the booth where fair-goers can talk with Minnesota Grown members and snag a copy of our 2019-2020 directory. A new addition to this area are three iPads. We hope that everyone will have a chance to use our new interactive online directory to help find the most accessible local food.
We cannot wait for this year's Great Minnesota Get-Together and are excited for all of the changes coming up at the booth. With our booth transformation, we believe that we are better equipped to promote the message of Minnesota Grown and effectively communicate the importance of local production. Make sure to stop by the agriculture and horticulture building and check out all of our upgrades. We look forward to seeing you!