Crisp, crunchy, and satisfying! With no need to fire up the stove or oven on a heatwave day, this salad is both refreshing and hearty with cool cucumbers and a slick of smooth, rich, peanut sauce. Fresh herbs of all kinds are available at farmers' markets this time of year, and this dish is a great way to try something new or stick with what you love!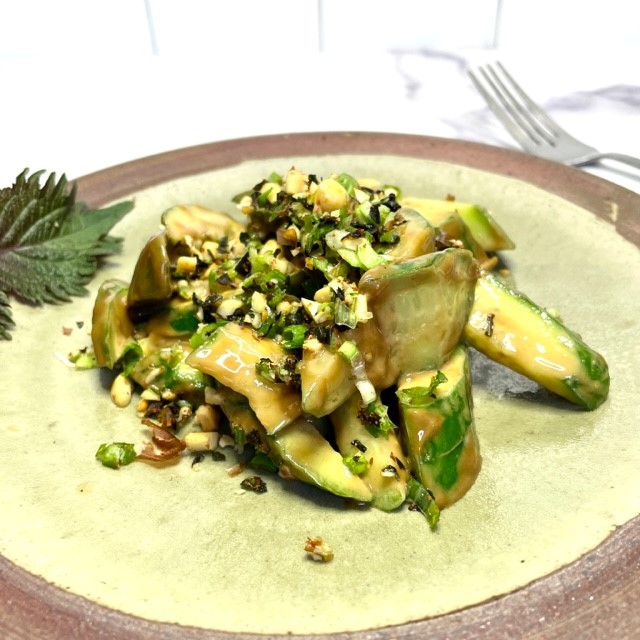 Ingredients:
6 small pickling cucumbers or 2-3 large slicing cucumbers
1-2 sprigs of herbs - shiso*, cilantro, or Thai basil work well
2 green onions (scallions)
1/3 cup roasted peanuts
1 teaspoon red chili flakes (optional)
3 tablespoons unsalted peanut butter
2 tablespoons soy sauce
2 tablespoons rice vinegar
2 teaspoons sugar
1 clove garlic, minced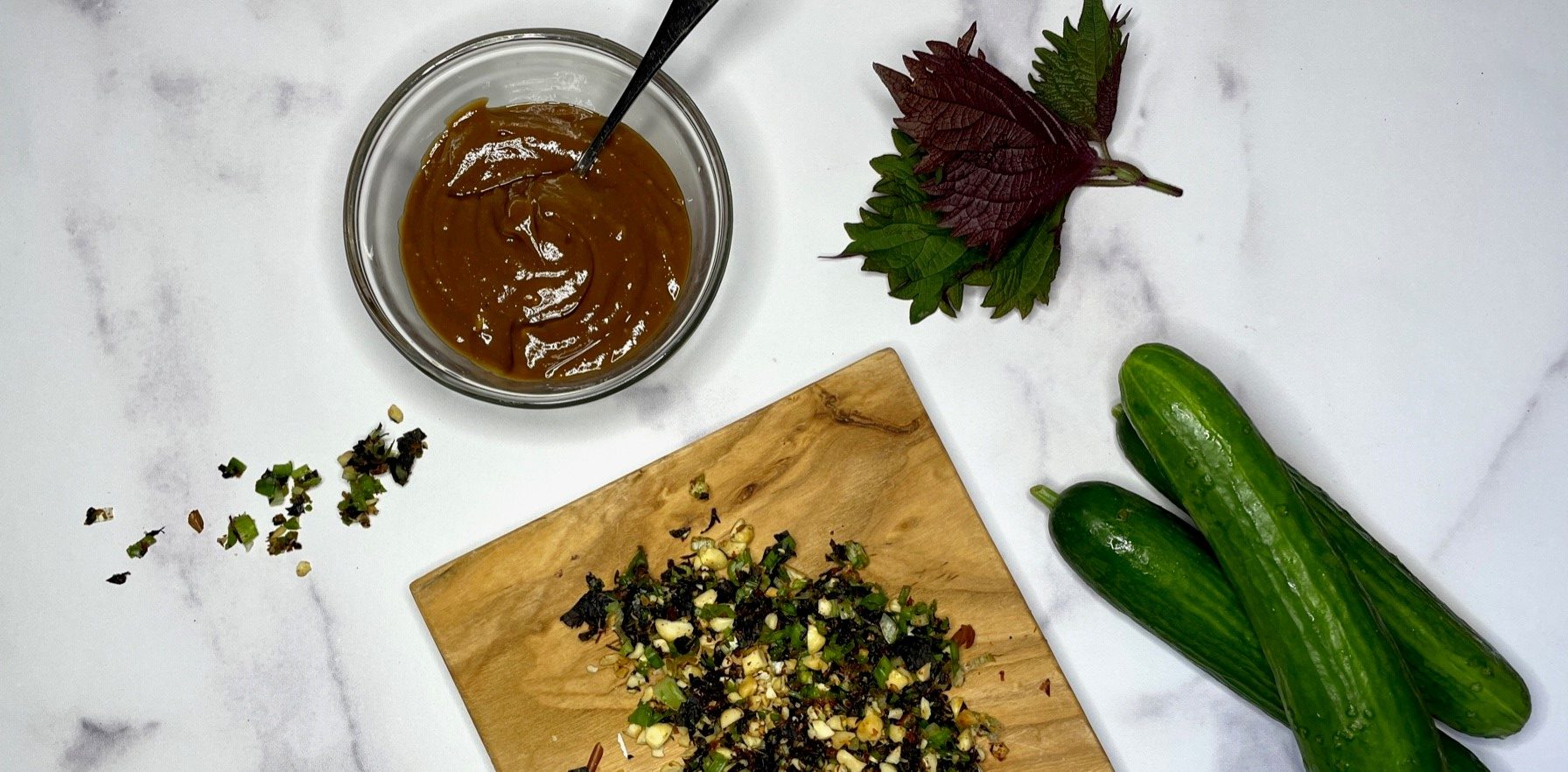 Directions:
1.       Prepare the cucumbers by slicing in half lengthwise, then chop at an angle into 1/4 inch thick spears. Pickling cucumbers (like English ones) generally have thinner skins that can be left on while slicing cucumbers may need to have the skins peeled first.
2.       Remove any woody stems on the herbs and chop them together with the green onions, peanuts, and red chili flakes if using. The mixture should have a coarse, crumbly texture.
3.      Whisk together all the remaining ingredients. When the sauce is smooth, toss it with the cucumbers in a large bowl. If you have more sauce than you like, save it as a dipping sauce!
4.       On a serving plate, layer the dressed cucumbers with the herb-peanut mixture.
You'll want to eat this dish right away or the sauce will get thinner from the water inside the cucumbers. It is great on its own, served over rice, or tossed with lettuce or cabbage. Try adding tofu or shredded chicken for a cool and filling meal.
*Shiso is the Japanese name for a beautiful and tasty herb to seek out at farmers' markets! It can also be called "perilla," "perilla mint," "Chinese basil," or even "beefsteak plant" for its deep purple-red leaves. The leaves can be all green, all purple, or bicolored, with green tops and purple-red undersides. Look for spade-shaped leaves with jagged edges and ask your farmer.
Try eating extra shiso with sushi (it is commonly eaten with fish or with pickled plums and rice) or make the popular Hmong/Lao dish, larb. It can also be tossed in salads or stir frys!