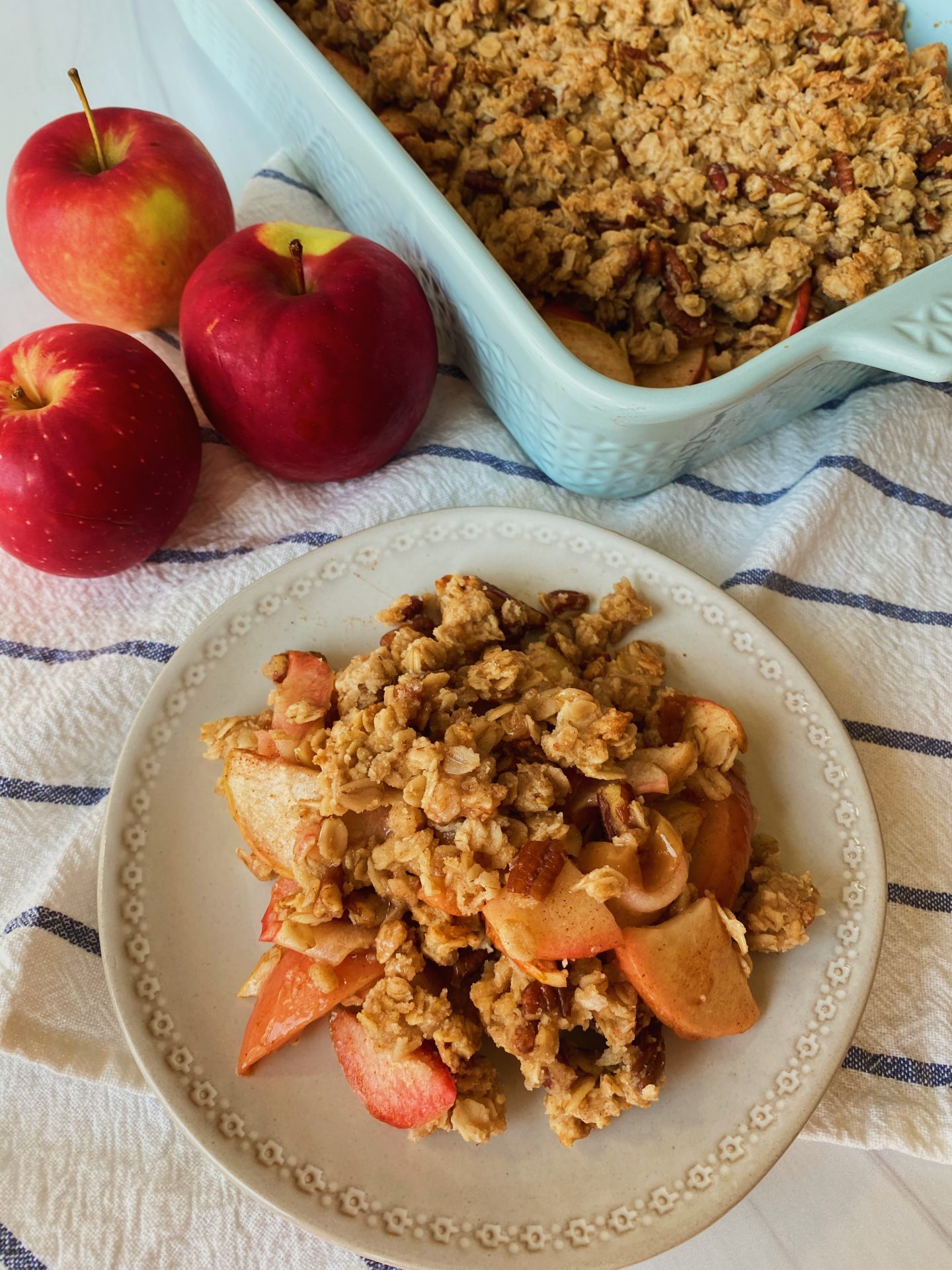 Guest author: Brooke Nickelatti
One of my absolute favorite things about the fall is that apples are back in season, which is why I am so incredibly excited to be partnering with the Minnesota Department of Agriculture to share my favorite apple recipe! I made this recipe with a combination of 3 early season apple varieties - First Kiss, SweeTango and Zestar! You can find them at grocery stores, farmers markets and orchards across MN.
Filling:
- 5-6 Minnesota Grown apples, sliced thinly (This is about 5 cups of apples! I keep the skin on for extra fiber 😊)
- 1/2 tbsp cinnamon
- 1 tbsp vanilla extract
- 1/4 cup maple syrup
- 2 tbsp arrowroot starch
- 2 tbsp lemon juice
Topping:
- 2 cup oats
- 1 cup almond flour
- 1 cup chopped pecans
- 1/2 cup melted coconut oil
- 1/3 cup maple syrup
Pre-heat oven to 350
Place all filling ingredients into the pan and mix together until well coated & spread them evenly into the pan
In a medium bowl, add oats, almond flour and pecans & mix. Add melted coconut oil & maple syrup and mix again until we'll combined
Pour the topping evenly over the apples
Bake for 35-40 mins and ENJOY!
Brooke is the foodie behind Brooklyn's Bites. She is a recipe developer, food photographer and a firm believer that a healthy lifestyle begins in the kitchen. It is her mission to help others learn how to prepare meals that are both delicious and nutritious in a simple, time & cost-efficient manner. Visit her blog and follow her on Instagram for updates.