Guest Author Mary Lahr Schier of Northern Gardener Magazine.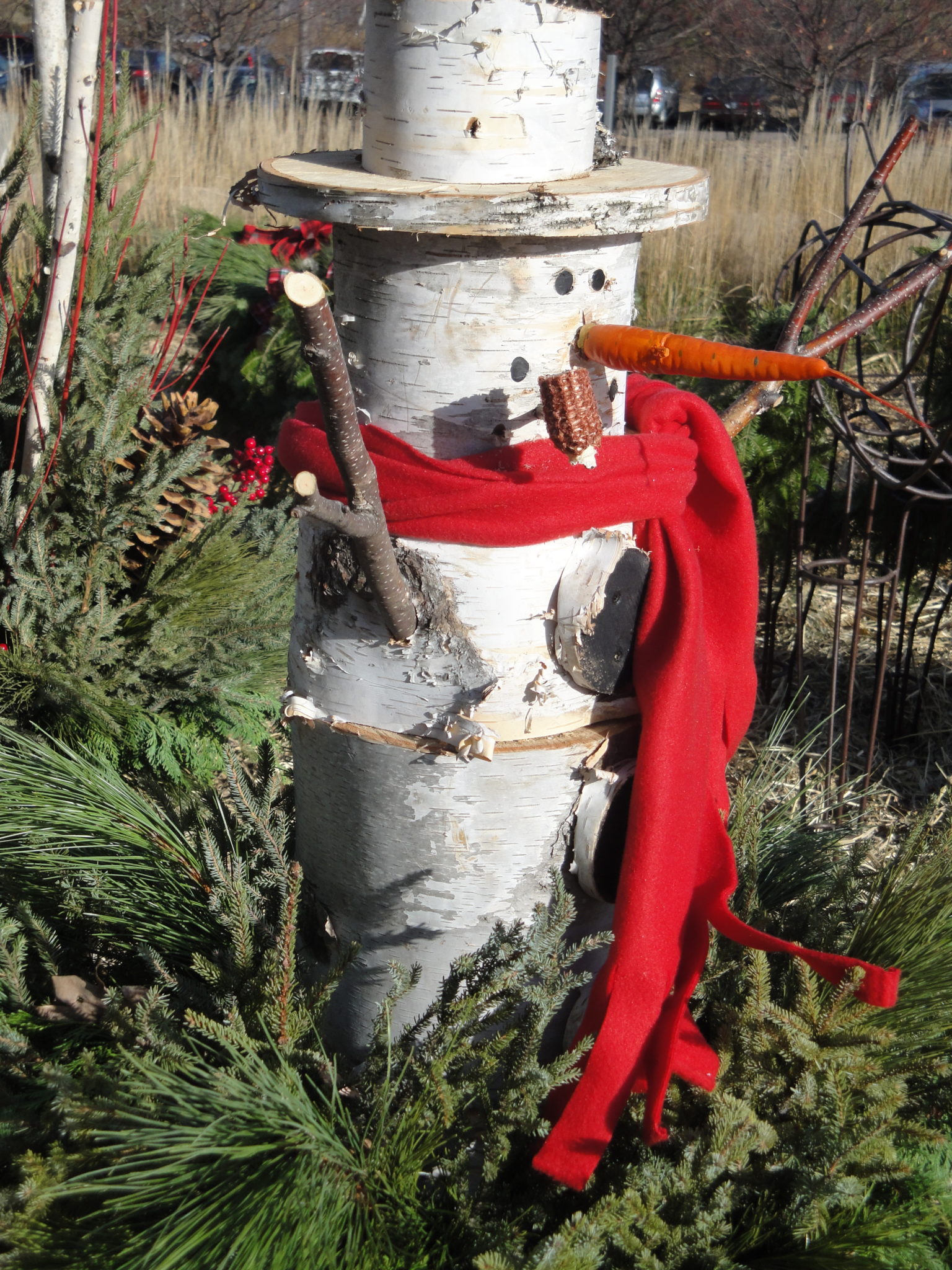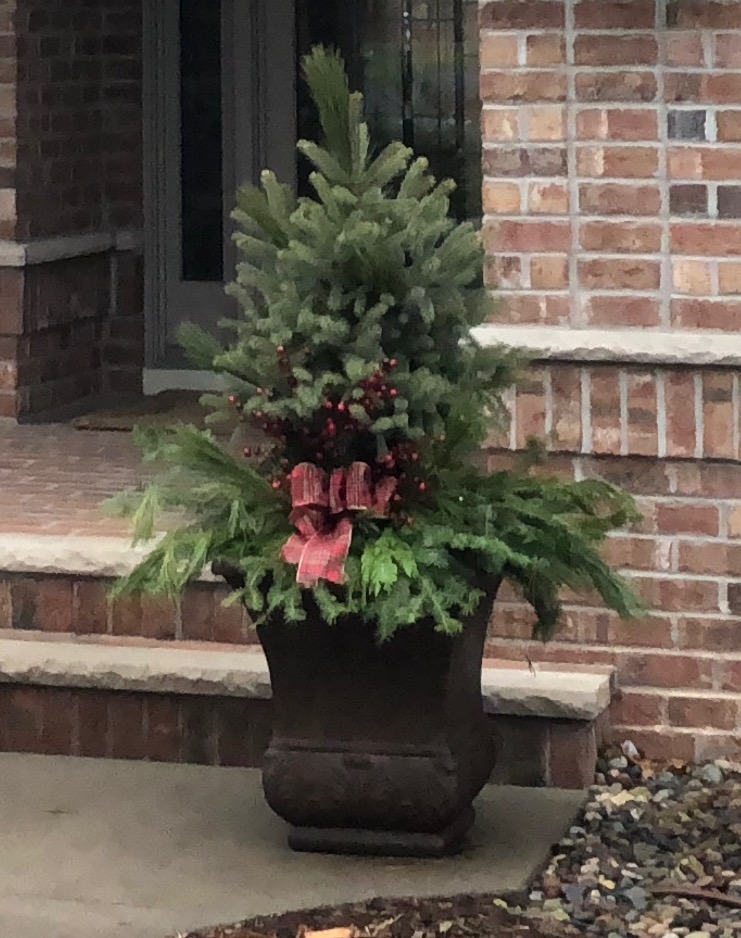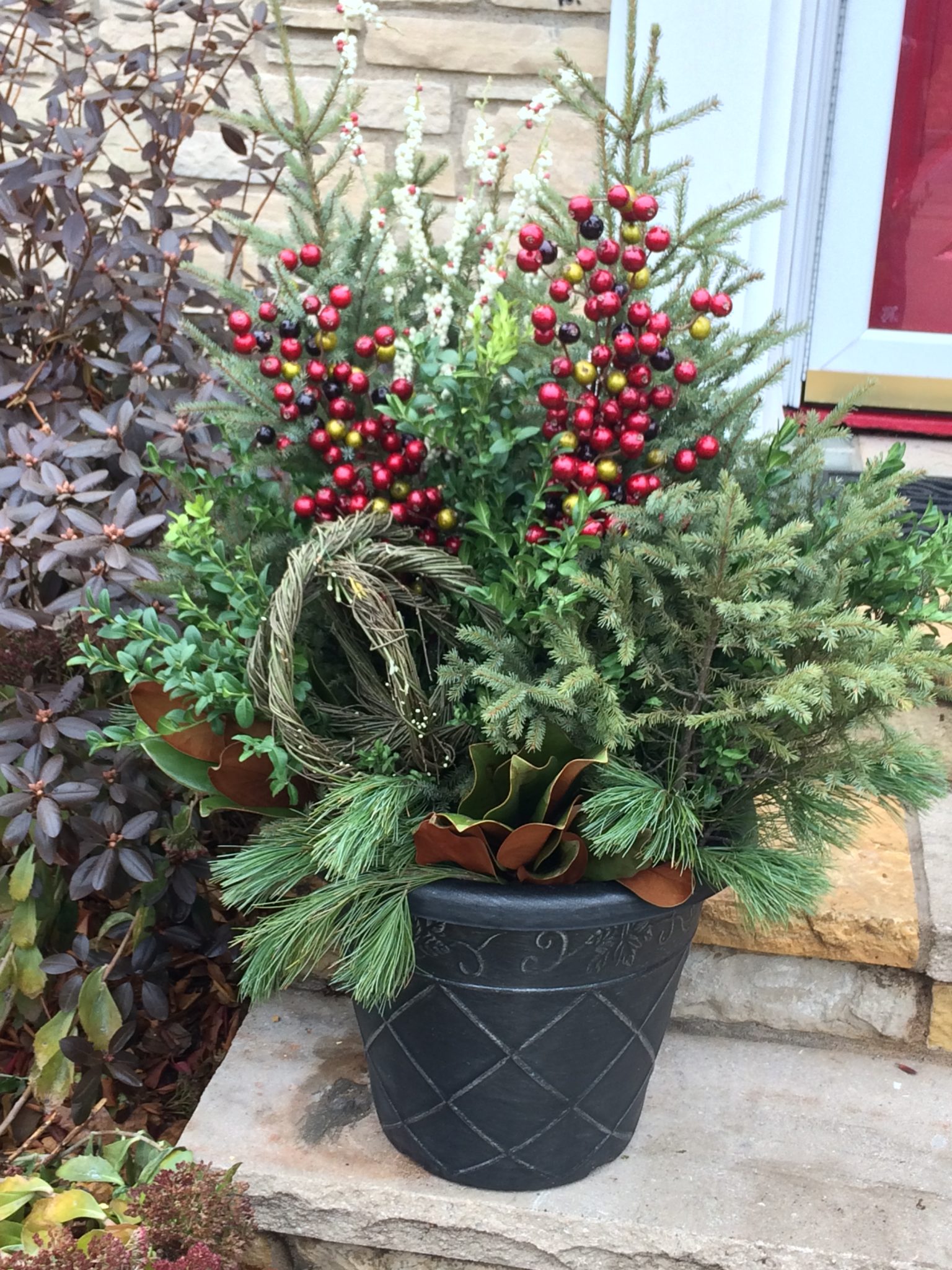 Math may be hard, but remembering a few numbers will help you create a holiday container you'll be proud to have on your porch all winter.
1. Pick a stunning container. Containers don't have to be expensive — there are many nice-looking plastic or fiberglass containers that can easily withstand our brutal winter. If you have an iron or stone container, make that the star of your holiday decorations. Use a liner pot to hold your plant material and prevent damage to the container from freezing and thawing. Choose a container that goes well with your home's style.
2. Two times the height! When deciding how tall to make your container arrangement, a good rule of thumb is the top of the arrangement should be twice the height of the container. However, a large or dramatic container might look better with a more subtle arrangement.
3. Three extras. Your container will be made up of greens (see below) and extras. The extras can be twigs, berries, birch logs, magnolia leaves, pine cones or weather resistant ornaments. Natural materials, either purchased or cut from your yard, give a seasonal flair to the container and always look good. Or, mix some artificial elements with your natural ones, such as ribbons, baubles or holiday lights. Three is the minimum number of types of extras, but four or even five types of extras can work.
4. Four kinds of greenery. You could even go five, but four types of greenery will give your container texture and interest. The choices are endless: short fir, pines with long needles, spruce branches or spruce tops, arborvitae, juniper, boxwood. Many tree lots and garden centers sell bunches of mixed greenery that are perfect for containers. Or, maybe you want to use a single tree in your container? Some trees will survive outdoors through the winter even in a pot and can be planted in the garden next spring. Even a single tree, though, benefits from other greenery around it.
Find local greenery and decor at a local Christmas tree farm or lot or a local nursery. Search the Minnesota Grown Directory for growers carrying garland and decorating greens.
PRO TIP: Once your container is completed, water it thoroughly and set it outside to freeze. The water keeps the elements in the pot healthy and prevents them from blowing away. A container planting can look vibrant and attractive for months.
PRO TIP: Fill your container with a loose mix of potting soil. It should drain well. Use the material from one of your summer containers or mix commercial potting mix with some sand or perlite for a light texture.
Thanks to our guest author Mary Lahr Schier of Northern Gardener Magazine. Mary Lahr Schier is editor of Northern Gardener magazine, the only magazine for cold-climate gardeners. It is the publication of the Minnesota State Horticultural Society, a membership organization that provides education, encouragement and community to Minnesota gardeners.