EXPLORE MINNESOTA TOURISM
Agri-tourism is an important and under-represented segment of tourism in Minnesota. You can leverage the powerful Explore Minnesota brand to amplify your business, your marketing, and stay up to date on travel industry news and trends. You are producers and creators that make up the fabric of Minnesota and embody the truest meaning of "Minnesota Made".
Here's a little about Explore Minnesota and opportunities for you to get involved.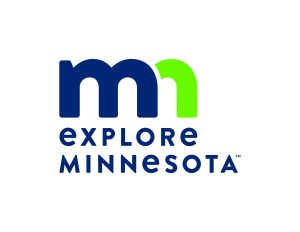 VISION
To be a top 10 destination for extraordinary travel in all four seasons.
MISSION
We support Minnesota's economy and promote sustainable travel by welcoming all to experience our diverse cultures and destinations through innovative marketing, industry partnerships and unique storytelling.
POSITION
We lead Minnesota's travel industry by collaborating with partners and stakeholders to market our state for the economic benefit of all Minnesotans.
There are many ways to be involved with Explore Minnesota, from grants and partnerships to co-op marketing and social media. Many of our opportunities are listed below or reach out to or refer to the EMT Industry Website at any time. Our regional staff can answer questions and be your conduit to appropriate program staff.
More than ever, travelers want to immerse themselves in the local culture of the destinations they visit. We love sharing the unique stories of Minnesota. Our state is diverse and dynamic with abundant natural beauty, a vibrant culture and a spirit that is optimistic, curious and adventurous. Explore Minnesota invites travelers to explore our iconic destinations and discover our hidden gems.
Our marketing strategy is to elevate awareness of our great state using tactics that inspire and encourage engagement and exploration. Our popular hashtag #OnlyinMN attracts conversation and is a point of pride. Check out Explore Minnesota's latest campaign.
Tourism Industry Research
Explore Minnesota provides a variety of timely research and reports of interest to the tourism industry. This information includes profiles of Minnesota travelers, tourism industry survey results, sales tax and jobs reports, and much more. Sales tax and employment information for Minnesota's leisure and hospitality sector – by county and region – helps convey the positive economic impact of tourism.
EMT Express Weekly E-Newsletter
Our EMT Express e-newsletter provides the tourism industry with timely information on marketing opportunities, travel and industry trends, webinars and other relevant news. It's the best way to stay up-to-date on industry news. Sign up to receive the weekly newsletter at exploreminnesota.com/express. News of broad interest to the tourism industry can be submitted for possible inclusion to Lisa Havelka at lisa.havelka@state.mn.us | 507-389-2683.