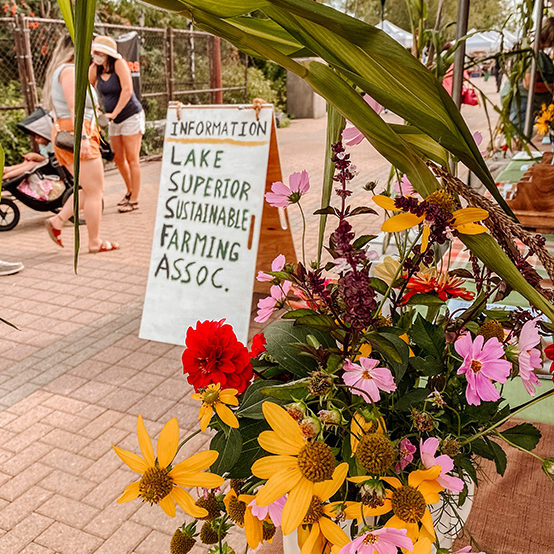 A family-oriented event featuring a huge farmers market, live music all day, renewable energy fair, nonprofit exhibitors tent, educational demonstrations and much more!
10:00am – 4:00pm
Bayfront Festival Park ~ Free Admission
$10 for parking ~ Zero-Waste
Huge farmers' market – Live Music – Energy Fair – Art & Craft Fair – Nonprofit Expo – Educational Exhibits – Food Court
About:
The Harvest Festival is a project of the Lake Superior Sustainable Farming Association, and was founded as an educational outreach program aimed to showcase the local agricultural production of food throughout the Lake Superior region of northeastern Minnesota and northwestern Wisconsin. The goal of the event is to help promote sustainable local food production as a key component of a healthier economy, environment and community in the Lake Superior region.
Today the Harvest Festival has grown into a well attended event providing education, training and outreach in a greater effort to develop sustainable communities and economies in our region. The 1-day outdoor event attracts attendance of over 10,000 people of all ages from throughout the greater Twin Ports region.