Our online Directory provides quick access to farm details, links to their website and access to Google Maps driving directions.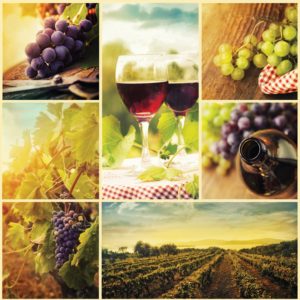 Minnesota wineries make the perfect day trip, weekend getaway, girls night out, or date activity. Some wineries are also available for weddings, birthday dinners, retirement parties, or other events. With Minnesota's beautiful landscapes and great tasting wines – it's no wonder why these wineries are great destinations and keep expanding!

There has been amazing growth in the number of vineyards and wineries in Minnesota since the first opened here in 1978.
Check for tours, food and wine pairings, and other special events including live music, festivals and, during the fall harvest, grape stomps! For more information on Minnesota Wine Escapes please visit: Explore Minnesota.
The Three Rivers Wine Trail was the first wine trail including five of Minnesota's oldest wineries in the Saint Croix, Mississippi, and Cannon River Valleys.
The Upper St. Croix Wine Traill includes five family-owned wineries along the picturesque St. Croix National Scenic Riverway! This beautiful landscape and unique climate, geography, and environment contributes to the exceptional qualities of this region's wine.
Three of the oldest wineries in the state of Minnesota offering internationally award winning wines are settled along the St. Croix Wine Trail.
The Heartland Wine Trail includes seven friendly wineries nestled amongst rolling river valleys in the glacial lakes region of western Minnesota.
The Lake Pepin Wine Trail lets you follow your taste buds around one lake visiting four wineries in two states!
For more information on Minnesota Wine Trails, visit this page created by the Minnesota Farm Winery Association.

All of these wineries and more are part of the Passport to Minnesota Wine program from the Minnesota Grape Growers Association. For $25, the passport includes 10 tastings at any of the participating wineries. It's a great way to explore Minnesota!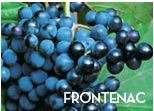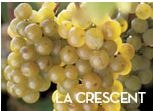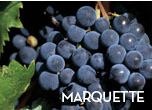 Much of the growth of Minnesota's wine industry can be attributed to the University of Minnesota, which is recognized for having one of the top wine grape programs in the United States. Their  goal is to develop high quality, cold hardy, and disease resistant grape cultivars.  With a state-of-the-art enology lab and research winery, the University of Minnesota is a valuable resource for an industry that has its sights set on continued growth! The grape and wine industry has added $59 million dollars annual to the Minnesota economy since 2011.
They have developed 5 outstanding cold-hardy wine grapes:
Frontenac: Frontenac's deep garnet color complements its distinctive cherry aroma and inviting palate of blackberry, black currant, and plum. This versatile grape can be made into a variety of wine styles, including rosé, red, and port.
Frontenac Gris: Frontenac gris wines present aromas of peach and apricot with hints of enticing citrus and tropical fruit. A brilliant balance of fruit and acidity creates lively, refreshing wines. Unique and complex flavors make this an excellent grape for table, dessert, and ice wines.
La Crescent: La Crescent's intense nose of apricot, peach, and citrus lends itself to superior quality off-dry or sweet white wines. Produced in a Germanic style, La Crescent wine is reminiscent of Vignoles or Riesling. The grape's high acidity provides good structure for excellent dessert or late-harvest style wines.
Marquette: Marquette's high sugar and moderate acidity make it very manageable in the winery. Finished wines are complex, with attractive ruby color, pronounced tannins, and desirable notes of cherry, berry, black pepper, and spice on both nose and palate. As a red wine, Marquette represents a new standard in cold hardy viticulture and enology.
Itasca: Lower acidity and high sugar levels. High resistance to downy and powdery mildew and the insect phylloxera.