UPDATE:
Please know that the arrival of your Minnesota Grown Directory will be delayed until at least 05/04/2020, but you can still find local foods in our online version today! Like other businesses around the state, our staff are working remotely while we #StayHomeMN to help address the effects of COVID-19. While that means we cannot physically come together to fill your pre-orders at this time, we're exploring other ways to fill orders as quickly as possible. Please reach out to us by e-mail if you have any questions.
In the meantime, we hope MinnesotaGrown.com can help you connect to your local farms and farmers market. Did you know you can search by farms/markets nearest you, as well as by product and keyword? Enjoy member photos as you browse, and remember to reach out to businesses directly to see if their ordering options have changed recently because of COVID-19.
The Minnesota Grown Directory is your guide to local! Looking for fresh fruits and vegetables, a nearby farmers market, local wine, CSA boxes, Minnesota-raised meat, fresh berries, or your next Christmas tree? Find Minnesota farmers growing the products you're looking for with the Free Minnesota Grown Directory.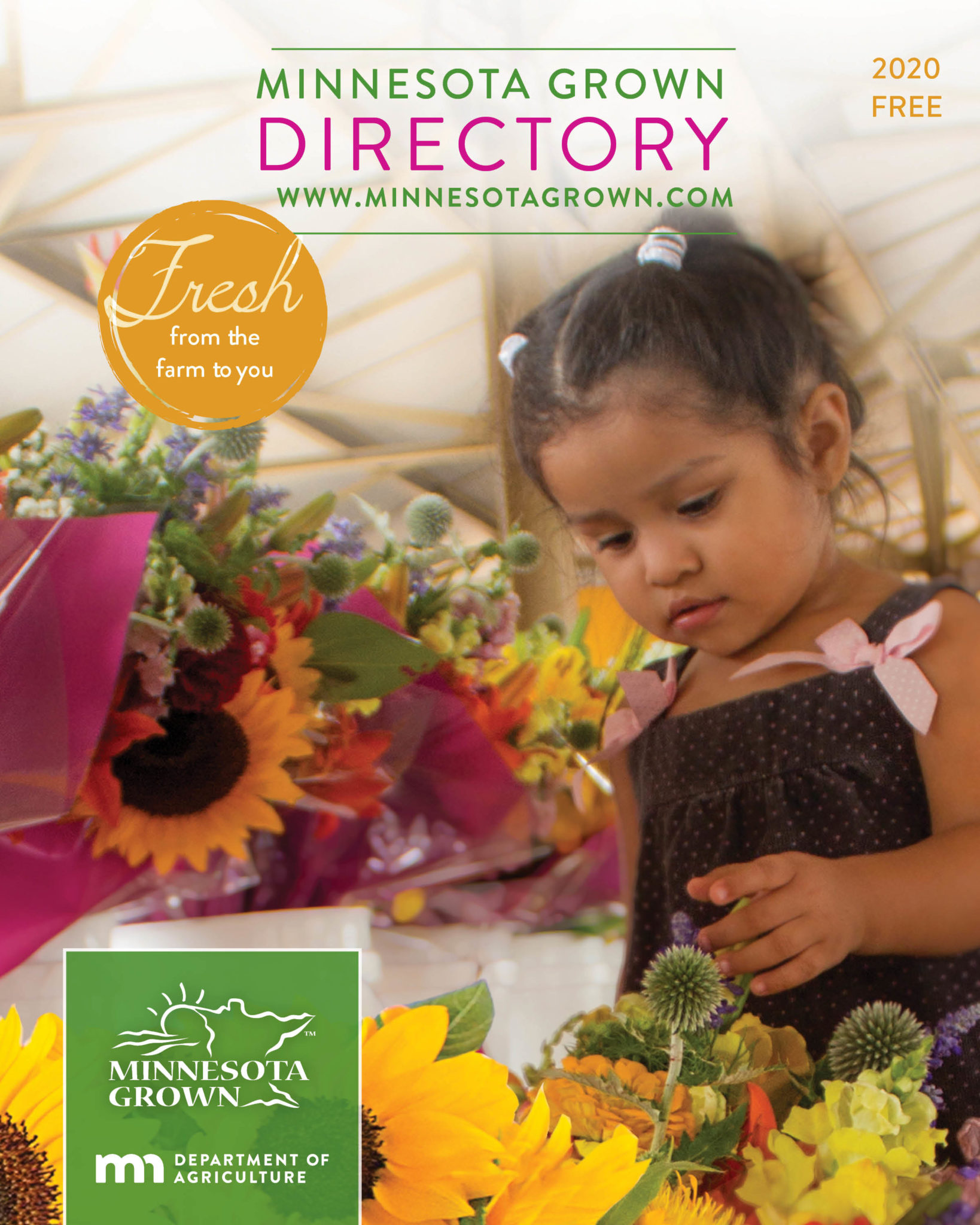 Looking for the 2019 Directory?
2019 Directories are up-to date through April. Order by emailing the quantity you'd like and your mailing address (no PO boxes) to: mngrown.mda@state.mn.us