The new directory will be available in early April.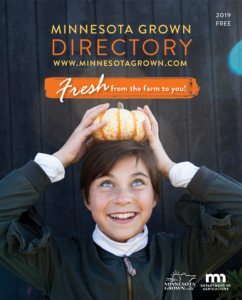 Looking for fresh fruits and vegetables, a nearby farmers market, local wine, CSA boxes, Minnesota-raised meat, fresh berries, or your next Christmas tree? We can connect you to Minnesota farmers growing the products you're looking for with the Minnesota Grown Directory.
The directory is printed annually, each April, so the information is always current. Plus, it's free!
---