As a physician and a dietitian, Steve and Judy Harder are astutely familiar with the link between health and nutrition. After retiring from their healthcare careers, the Harders opened Jubilee Market & Peacemeals in Mountain Lake. Since starting their business 10 years ago, the husband-wife duo has grown their farm business to include a year-round CSA, farm market, and restaurant.
Ten years ago, the Harders embarked on a journey to weave together ideas of health, wellbeing, and land stewardship on their 20-acre Mountain Lake farm, one hour southwest of Mankato. Initially, the farming operation ran out of their home. CSA members stopped by the garage to pick up their weekly box of produce.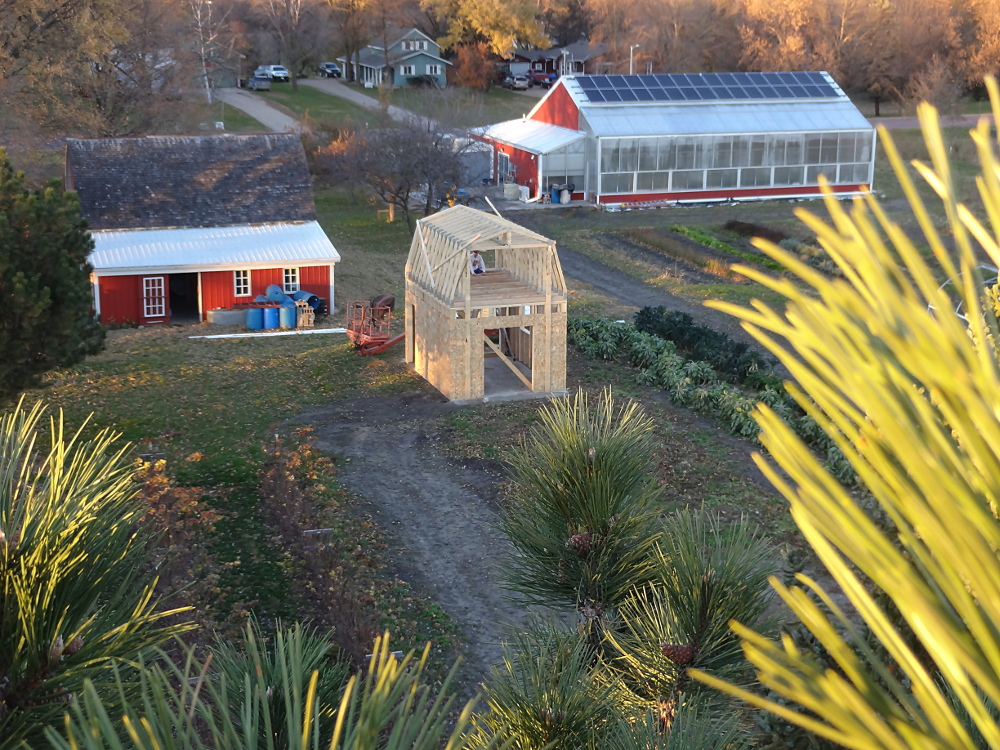 After several years, the Harders reached a turning point; they wanted to do more to stay true to their goal of delighting and satisfying customers by providing quality locally grown produce using minimal nonrenewable resources. With careful research, the business slowly expanded with the addition of high tunnels allowing the farm to offer a year-round CSA, restaurant, and farm market store. For the restaurant and farm market, Judy envisioned creating a space to gather around local food. This is evident in the design of their building, which is very open and allows you to see the entire food process from start to finish. As you eat your meal in the greenhouse, you can also see into the kitchen where food is being prepared. Judy wanted the space to foster curiosity and spark questions about growing and preparing food from the farm. They host seasonal farm dinners and cooking classes.
Judy is the mastermind behind the full-service restaurant's seasonal menus. "The menu goes with the seasons", Judy explained, "It ebbs and flows depending on what we have on the farm. The idea is that whatever we serve needs to be terrific for body and soul." Most of the ingredients used in the restaurant come from their farm. Steve manages the Minnesota Agricultural Water Quality certified farm which currently includes 2-acres in active produce production. What cannot be sourced from the farm is purchased from the Co-op Partners Warehouse in Saint Paul, with a focus on choosing organic and local.
Celebrating the community, the land, and food is the core of Jubilee Market & Peacemeals. The farm business offers customers a unique experience to dine where their food is grown and prepared – it's truly farm-to-table!
Be sure to stop by Jubilee Market & Peacemeals for delicious food and great conversation. The restaurant is open 10:00am-5:30pm seven days a week. Sign up for the CSA or stop by the farm market to stock up on fresh food to prepare at home! For more information, visit Jubilee Market & Peacemeals' website.
The Minnesota Agricultural Water Quality Certification Program (MAWQCP) is a voluntary opportunity for farmers and agricultural landowners to take the lead in implementing conservation practices that protect our water. Certified producers receive access to technical and financial assistance, recognition, and regulatory certainty for a period of ten years. Learn more about the certification: MyLandMyLegacy.com See all the Minnesota Grown members who are Minnesota Ag Water Quality Certified.