Unlike traditional farming, aeroponics produces food without the use of soil. This unique style of agriculture relies on regular misting of nutrient infused water to supply plants with their needed food supply. In combination with light produced by full spectrum light bulbs, plants can thrive indoors in the middle of Minnesota winters. Harvest Nation Inc., a Minnesota Grown member based in Tower is using this method to confront food insecurity in Native communities and support northern Minnesota's local economy.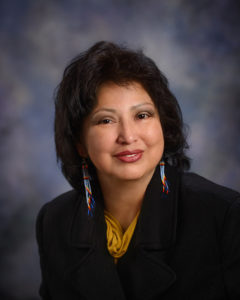 While working as an architect in New York City, Denise Pieratos entered the History Channel's "Cities of the Future" competition. With a changing climate, resources running in short supply, and a need for change, Denise considered how changes in food production could positively influence structure and sustainability of cities. Aeroponics farming stood at the center of her vision, and would influence her life long after the end of the competition. After making it to the finals in Atlanta, Georgia, Denise realized that her dream was in fact a feasible way to make change in her home community back in Minnesota. As a member of the Bois Forte band of the Minnesota Chippewa tribe, Denise was familiar with food insecurity and limited local food production in native communities. A 2017 publication by the Partnership with Native Americans notes that one in four Native Americans is faced with food insecurity, or "uncertain access to enough sufficient, affordable food to get the actual nourishment they need."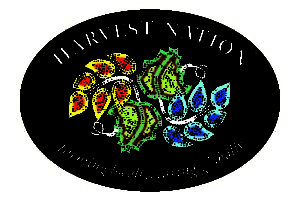 From these ideas, Harvest Nation Inc. was born. Denise wasn't alone in her endeavor, and her daughters Dani and Nicole have played a big role in the business as the president of marketing and the CFO (Chief Financial Officer) respectively. Tracey, Denise's sister, takes part as well as COO (Chief Operating Officer) and point person for crop production. At the moment, the all-women and all-Native American team is working to secure funding and hopes to start production soon in an already-existing 900 square foot facility. The farm will serve locals and provide steady food access. In the future, they hope to expand to a larger facility which will reach more people, create more jobs, and help foster community around food on the Iron Range.
Quality takes center stage in Harvest Nation's business model. With the help of her team, Denise has carefully selected 40 heirloom varieties of everything from tomatoes, to peppers, to edamame, to squash that she wants to test for viability in aeroponics systems. The group hopes to make food fun and interesting in an effort to reconnect people to healthy and nutritious dishes. As a result of food insecurity within Native communities, indigenous people have become dependent upon government food supplies that are often failing to meet nutritional needs and have little cultural relevance. Denise and her team want to challenge that norm through aeroponics. Dani spoke to this point saying, "Reminding people about the personal liberation behind good food leads to individual sovereignty. Especially for indigenous people, it's important to show the truth in the food system."
Without the need for soil, aeroponics makes growing food indoors through the harsh Minnesota winters possible. It gives the farmer control over the exact nutrient exposure plants have. Disease control is easier too, as plants aren't connected through a shared medium, like soil. To navigate around the issue of market access, the group plans to use a CSA model to provide regular shipments of fresh fruits and vegetables directly to customers.
For now, the business is still in the startup phase, but we expect to see Harvest Nation Inc. making waves in the local food system soon. Follow their journey on their website. (Article published 1/14/2019)