Whole Hog Breakdown Butchery Class
May 1 @ 2:00 pm

-

5:00 pm

$125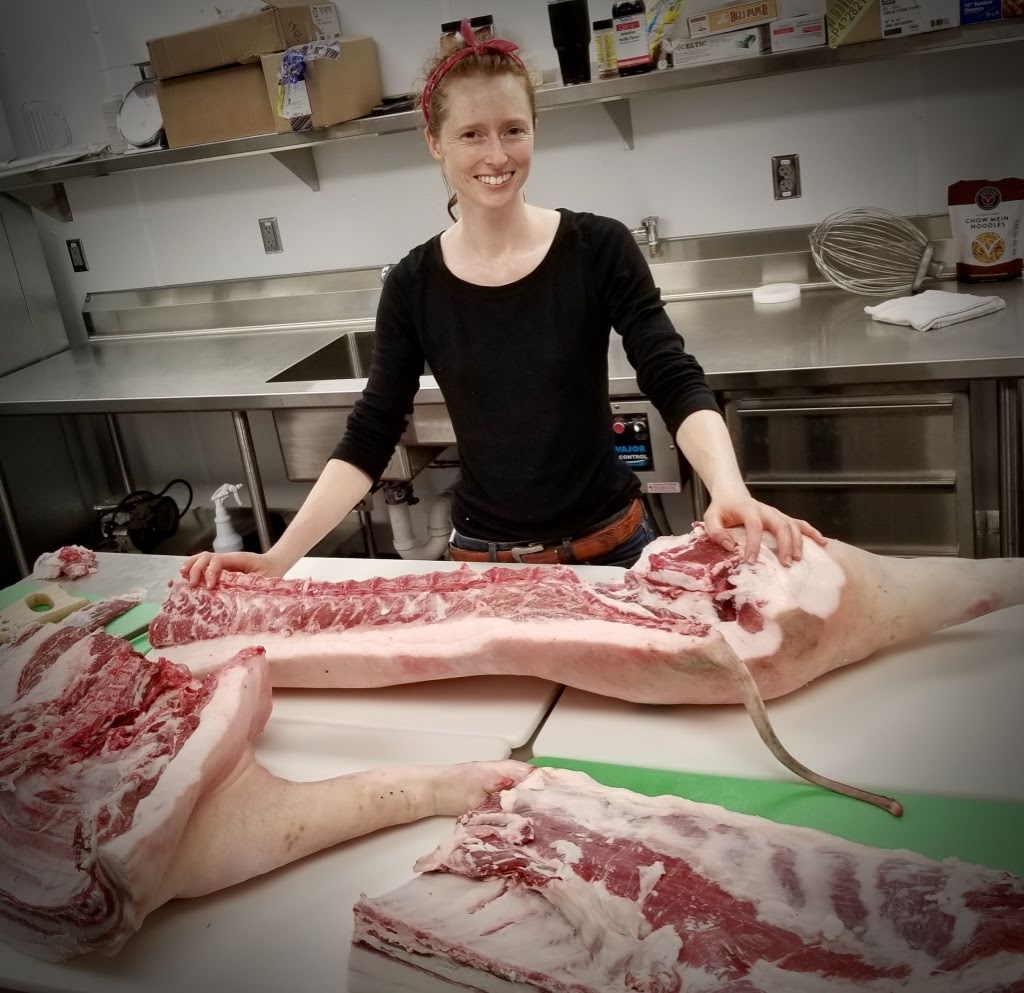 Watch as two sides of pork are broken down into primals and subprimals with only a knife and hand saw. We'll explore how to select your cut list by discussing different approaches to each subprimal including the head, shoulder, loin, belly, ham, and sirloin. With each cut, we'll weigh the pros and cons of the various options and cooking methods. Whether you're a farmer, homesteader, or avid foodie you'll take away the knowledge of which cuts work best for your cooking style, method of sale, or customer base.
Topics Include:
Whole Animal Breakdown to Primals
Primals to Subprimals – Different Approaches for Fresh Cutting, Smoking, or Grinding
Subprimal Options – Hear about Bone In vs Bone Out, Roasts vs Steaks, Uncommon Cuts
This is an in person demonstration based class.