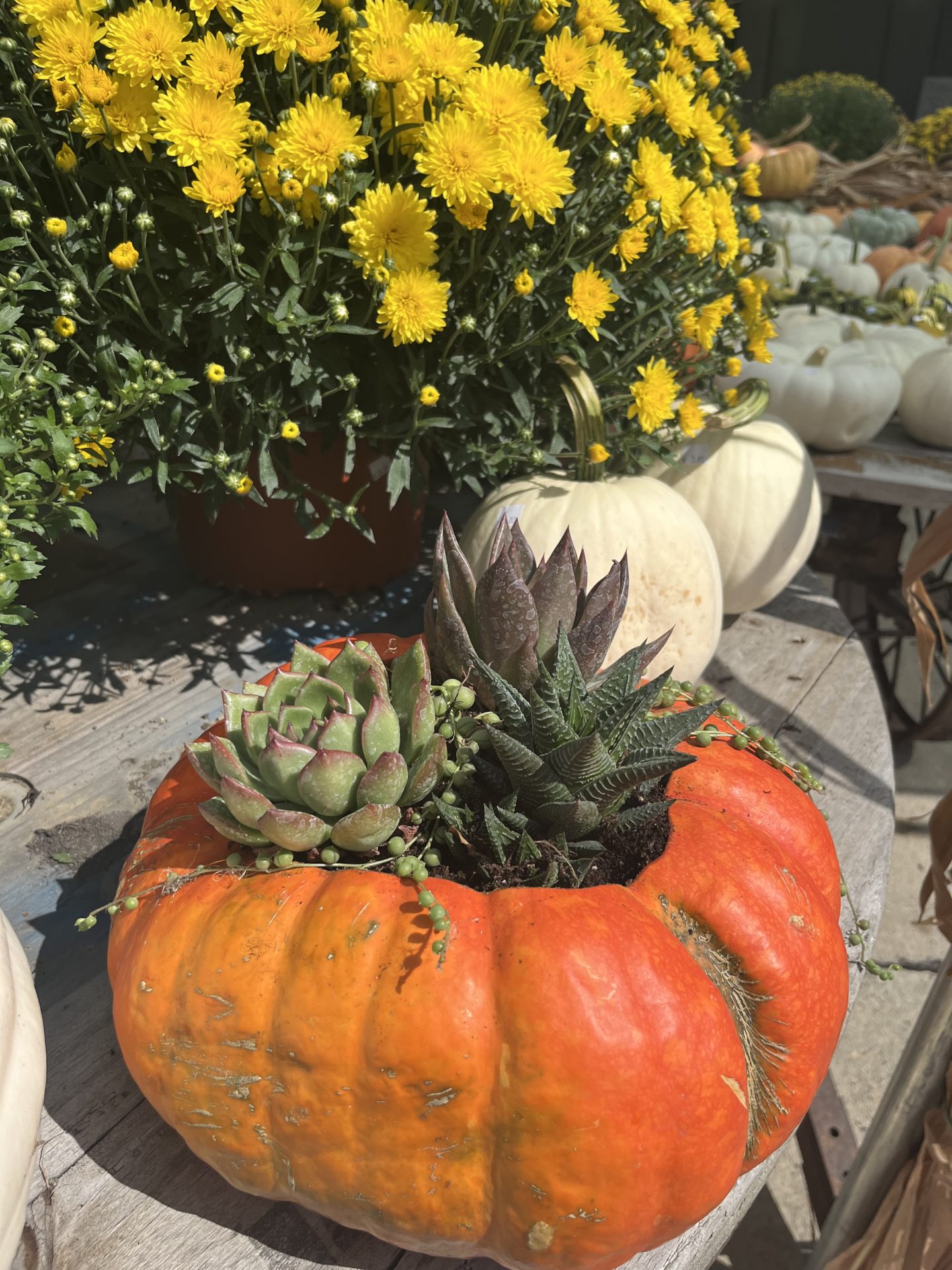 Join us at Mineral Springs Brewery and design your own Live Succulent Pumpkin creation while enjoying a delicious MSB beverage
-Your Souba Greenhouse instructors will help you pick out the perfect pumpkin and show you how to assemble your planter.
-Workshop Fee Includes pumpkin, succulents, supplies and one Beverage from Mineral Springs Brewery. Additional beverages and snacks available for purchase.