Richfield Farmers Market
July 6 @ 7:00 am

-

12:00 pm

Free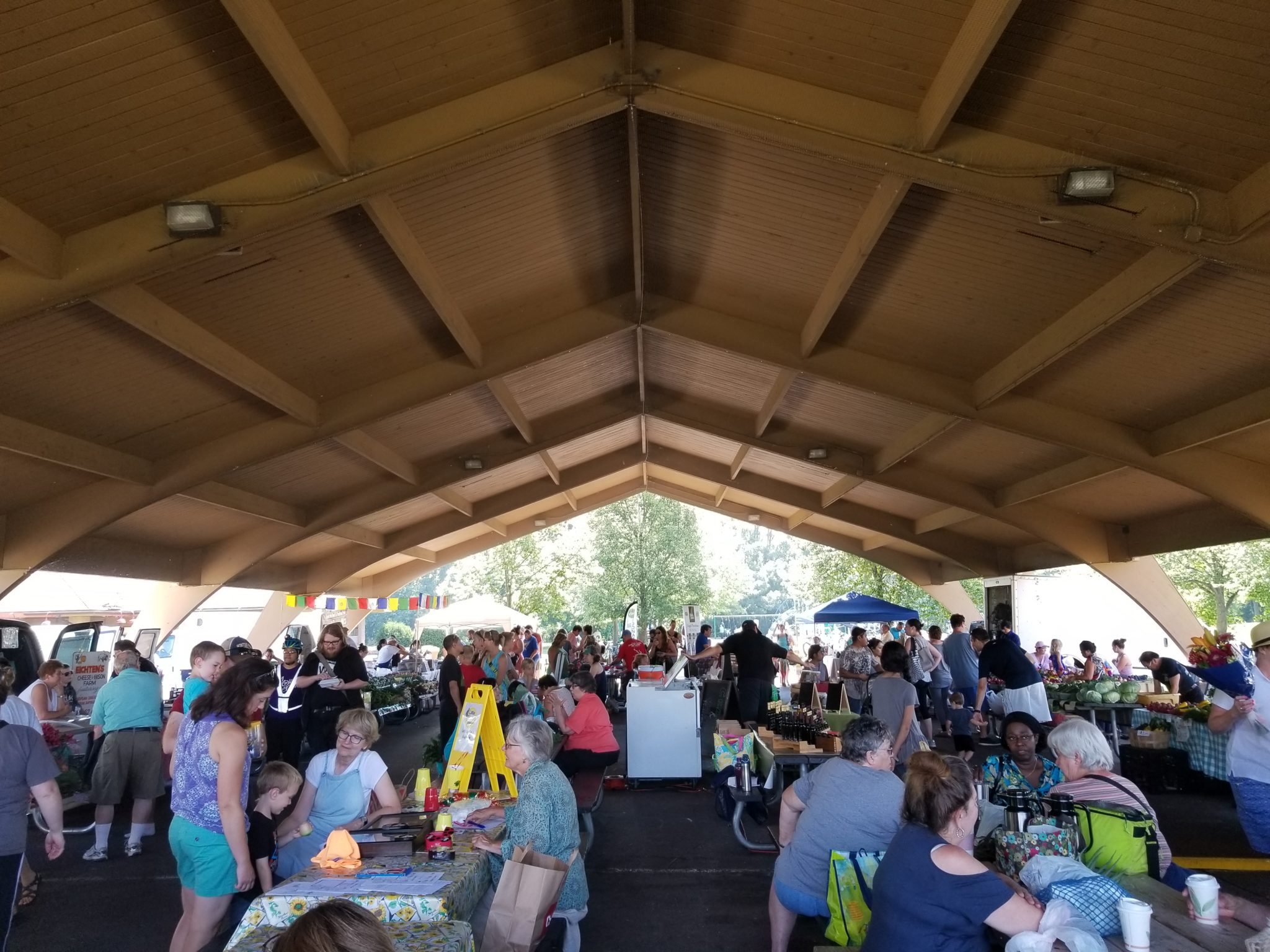 Saturday mornings – rain or shine! Held under the picnic pavilion in Veterans Park. Shop for fresh produce, meats, cheeses, canned goods, baked goods and more! Live music weekly.
Current Vendor List:
Full Season (attending all or most of the season):
Atacama Catering – new
Awaken Moon Farm – new
Bee's Fresh Vegetables
Brand Farms
Breadsmith MN
Eichtens Artisan Cheese and Specialty Foods
The Farm of Minnesota – new
Flying Leap Farm – new
Healthy Greens
J & J Produce (July-Oct)
Kiatoukaysy
David Lor
Vickie Lor
Love Bites – new
Minnesota Food Forest
Tong Moua
Natasha's Pierogi – new
Peter's Pumpkins & Carmen's Corn – new
Sconeheads Gourmet Foods – new
Scott's Bees & Honey
The Smiling Olive
Southern Soul Wings and Ribs – new
Tibetan Momo
Xia's Fresh Cut Flowers
Charles Xiong
Xiong Family Farm
Daily Vendors (attending half season or less):
Addie's Gourmet Mini Donuts
Adorn + Thy + Body – new (http://www.adornthybody.com/)
Becky's Bakery – new
Bee Tea Garden Art
San Jose- Minneapolis fine chocolates
Early Boots Farm – new
GoGo Glam Household Goods (https://www.facebook.com/GoGo-Glam-167534339977830/ )
Jax Nut Butter – new
The Kraut Guy (http://thekrautguy.com/ )
Lily Bean Bakery – new
RämBäm Kombucha
Schoenecker/Gray Schmidt LLC
Simply Nuts & More
Voodoo Blends by JAK – new
Special Activities:
Power of Produce Club is back! Thanks to our sponsor Dr. Kim Tran at Minnesota Family Chiropractic.
POP Club vouchers will be available these dates: 5/25, 6/1, 6/15, 6/29, 7/13, 7/27, 8/10, 8/24, 9/7, 9/21, 10/5 & 10/19.
Free produce voucher for kids ages 4-12, sign up and get your voucher at the Info Booth!
1st Saturdays: Line Dancing Lessons, 10:30-11am by The Flying Pig Studio! No experience necessary, free. 6/1, 7/6, 8/3, 9/7, 10/5.
2nd Saturdays: University of Minnesota Extension Master Gardener Volunteer Program Youth Ed Activities – activities designed to spark an interest in gardening and the natural world. At farmers markets, these hands-on activities are intended for children ages three to five.
6/8, 7/13, 8/10, 9/14, 10/12.
3rd Saturday Science! Market Science joins us every 3rd Saturday of the month for an all-ages science activity. 5/18, 6/15, 7/20, 8/17, 9/21, 10/19.
Last Saturday Yoga at the Market! Free 45 minute yoga session, every last Saturday at the farmers market. 5/25, 6/29, 7/27, 8/31, 9/28. Start at 9am. Style: slow-flow vinyasa.
Library Hour – Augsburg Library visits the market with books to check out and a craft project for kids. 8:30-9:30am, 6/15, 7/13, 8/10.
August 3rd: Minnesota Valley National Wildlife Refuge brings a monarch butterfly activity station and pollinator-friendly seed balls to take home.