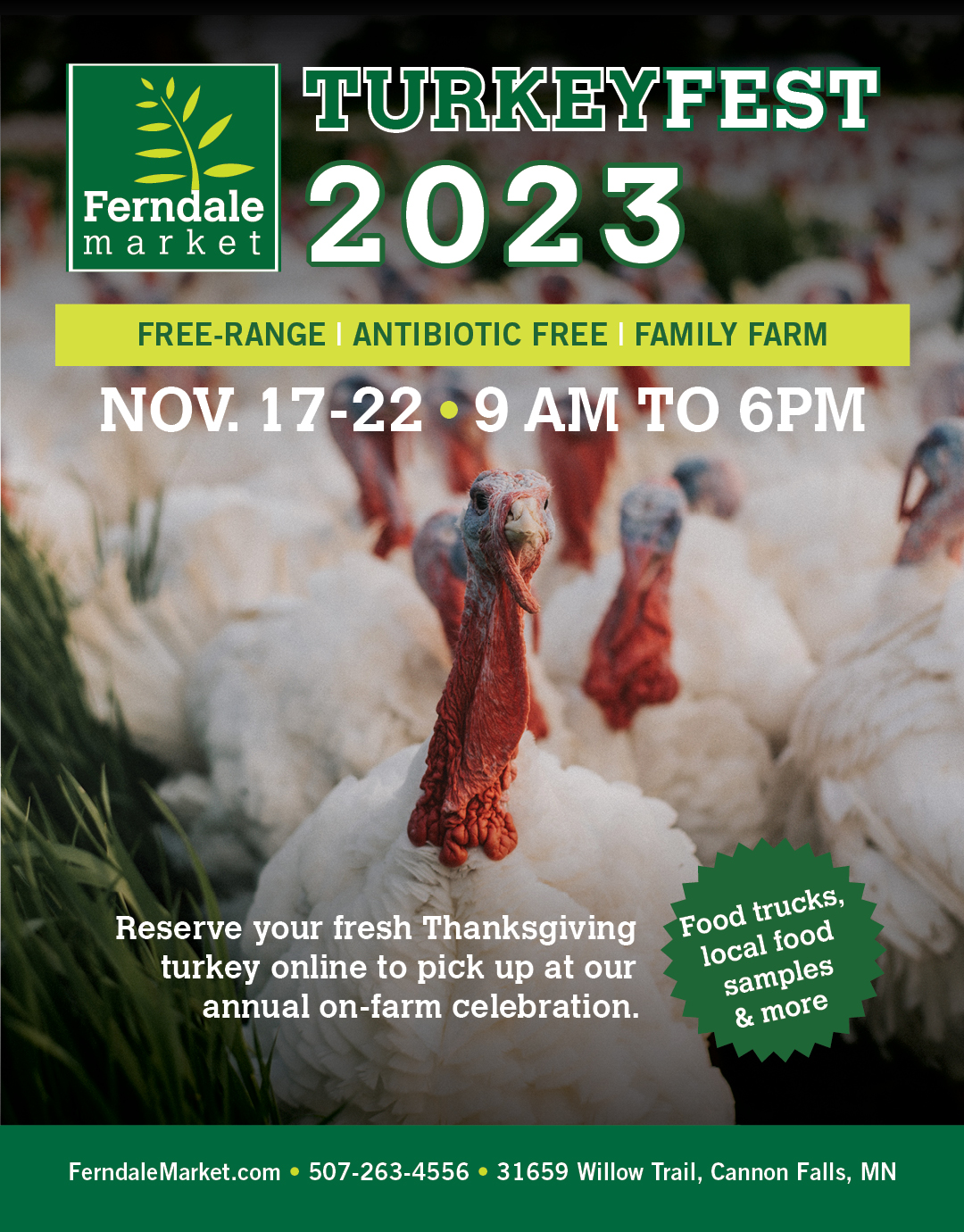 Join us at our on-farm market as we celebrate our favorite time of year! Our annual TurkeyFest is your opportunity to pick up your FRESH Thanksgiving turkey and other local foods – from smoked turkey, homemade turkey gravy, apple pie and more – to round out your feast.
Come hungry! We'll have a food truck on site daily from 10am to 2pm.
Nov. 17: BD Sammies
Nov. 18: Deep Roots Concessions
Nov. 19: Gastrotruck
Nov. 20: Praeliza Fusion Kitchen
Nov. 21: Deep Roots Concessions
Nov. 22: Pizza Karma
Plus, enjoy delicious samples from our local food vendors, including CannonBelles Cheese, Costas Candies, Lowry Hills Provisions, Ruhland's Strudels, and Up North Coffee.
Our store hours will be 9am to 6pm each day.
Visit our event page for more details: https://www.facebook.com/events/261781430162587
Place your Thanksgiving preorder here: https://shop.ferndalemarket.com/thanksgiving-turkey-order-form/