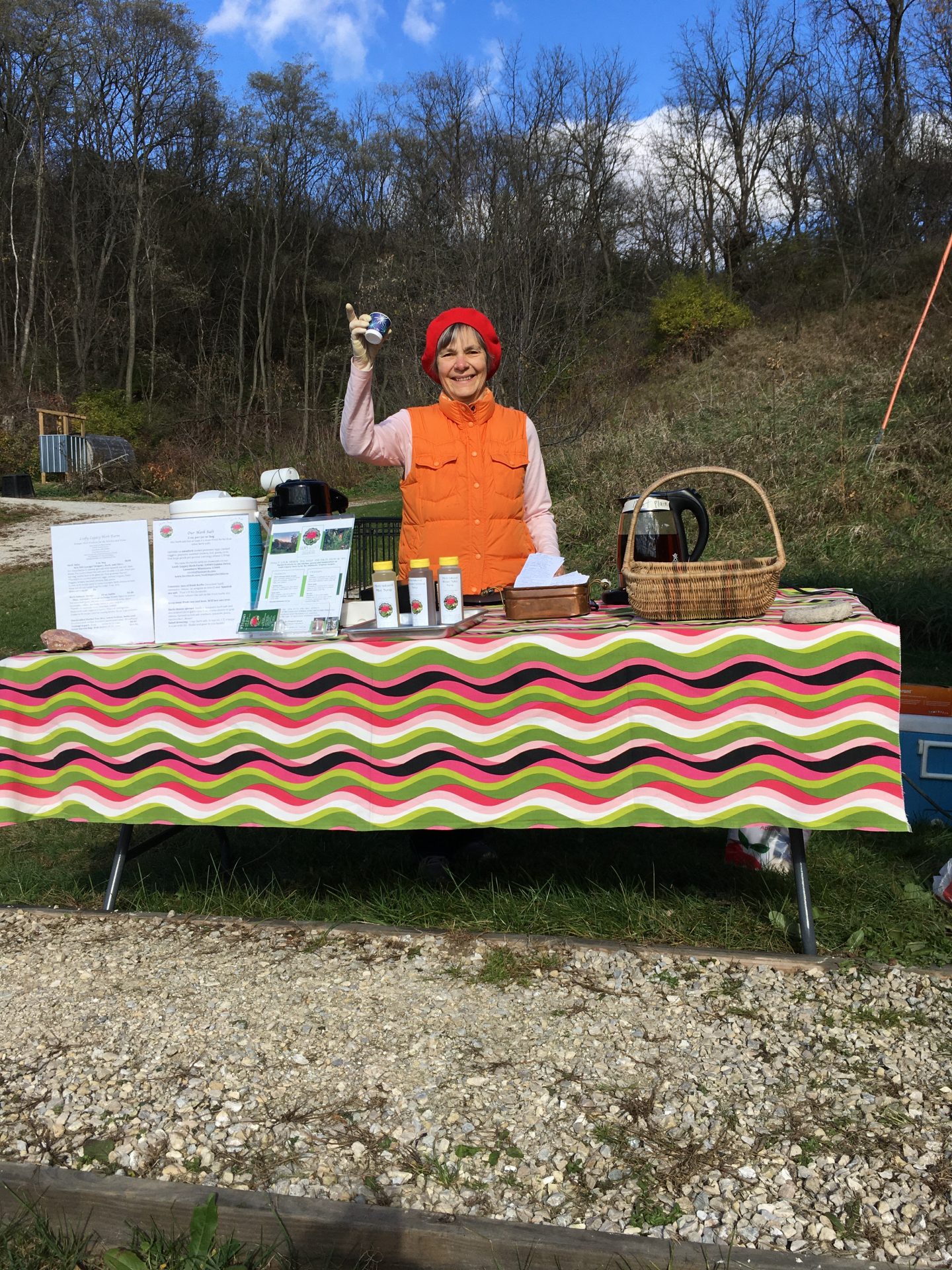 Mike Jensen and Jane Peck invite you to our annual fall sale of homegrown and homemade herbal foods at Leafy Legacy Herb Farm. We grow herbs and create our own original herbal drink syrups, herb salts, and herbal teas (no caffeine). We have created our own recipes for using our products  which we share with your purchase.
* Taste hot and cold drinks and cocktails made with our drink syrups! Get recipes with your purchase.
* Taste crackers and cream cheese spiced with our herb salt!
* Taste one of our hot herbal teas!
* Market will be outdoors in front of our Amish log cabin.
*Take a tour of our gardens. Tours offered at 2 pm and 3 pm.
If you can't come these hours, call us for a special arrangement at 612-823-0776.